When it comes to power, Sonoma prefers sustainability
Climate change is the heart of many Sonoma residents' concerns, and most of them are putting their money where their mouth is, according to data from Sonoma Clean Power.
Sonoma Clean Power options have been available to Sonoma residents since 2014, and now about seven in eight residents use one of its electricity options despite being 5% more expensive than PG&E services, said Erica Torgerson, director of customer services for Sonoma Clean Power.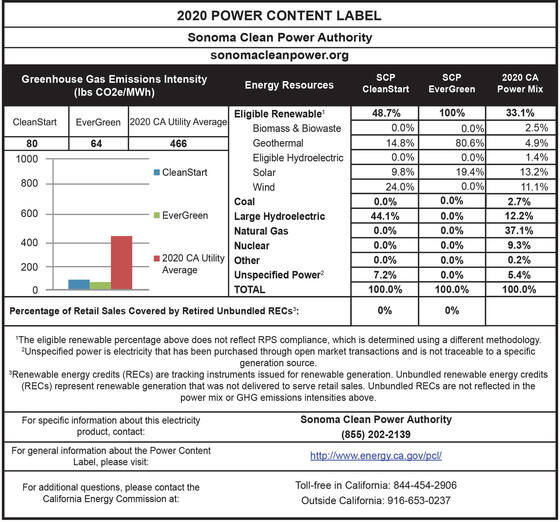 PG&E's electricity plans are more carbon-intensive than Sonoma Clean Power, which offers the 93% carbon-free CleanStart option and the 100% EverGreen electricity plan option, according to the California Energy Commission Power Content Label in 2020, which requires retailers to disclose the mix of sources used to provide electricity.
Of PG&E's energy, 31% comes from "renewable energy" under California law, including another 10% from hydroelectric power and 43% from nuclear energy, according to their 2020 Power Content Label.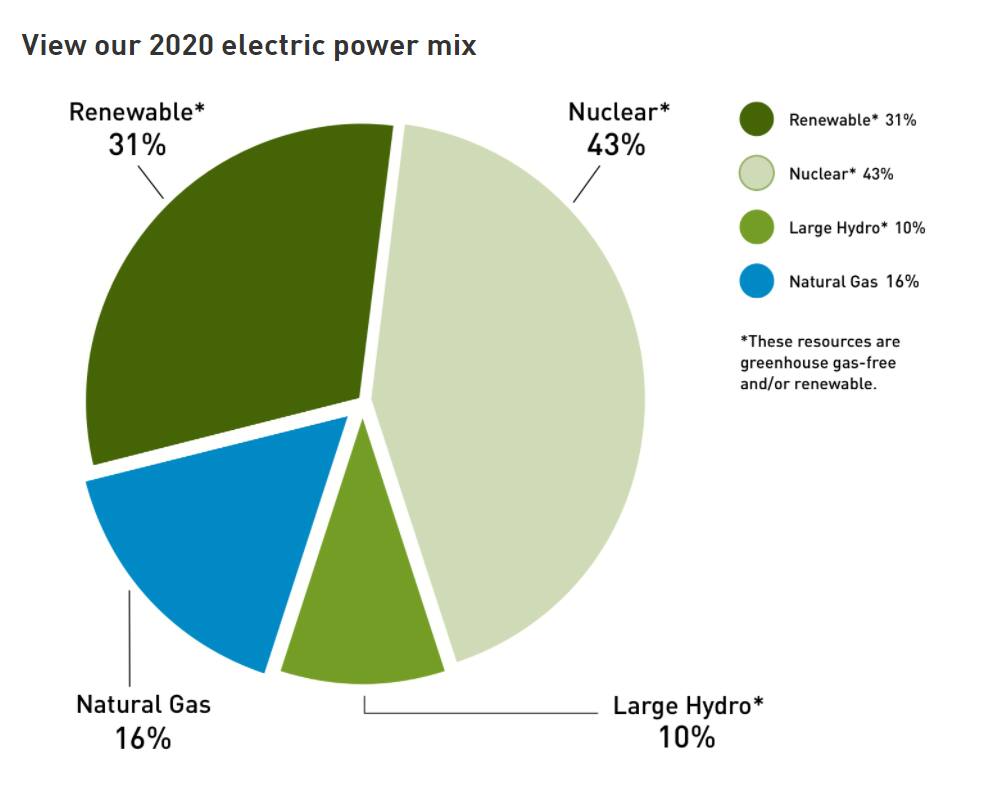 Sonoma Clean Power options, however, far surpass California's 2020 climate goals for electricity companies, providing about 50% of its energy from renewable sources on its CleanStart base plan and 100% renewable energy on its EverGreen plan.
"EverGreen is the future in practice today," Torgerson said. "To get 100% of customers in California or across the United States to a program like that, it's going to take some time."
"EverGreen is the first of its kind as a 100% renewable, locally produced energy service," according to Sonoma Clean Power's website.
Travis Wagner, the sustainability coordinator for Sonoma, said the options available to residents are helping model how municipalities across the country can shift toward more sustainable electricity practices. New residents are automatically enrolled in CleanStart in one of the most progressive measures to move residents over to clean energy.
"California has created a system to allow this to happen," Wagner said. "Sonoma, like some other jurisdictions in the county, has gone one step further, so it is a model that a city can make a difference in reducing its carbon."
In 2016, the City of Sonoma moved all its electricity to Sonoma Clean Power's EverGreen option, becoming the first city in the nation to a 100% clean power option, according to Sonoma Clean Power's website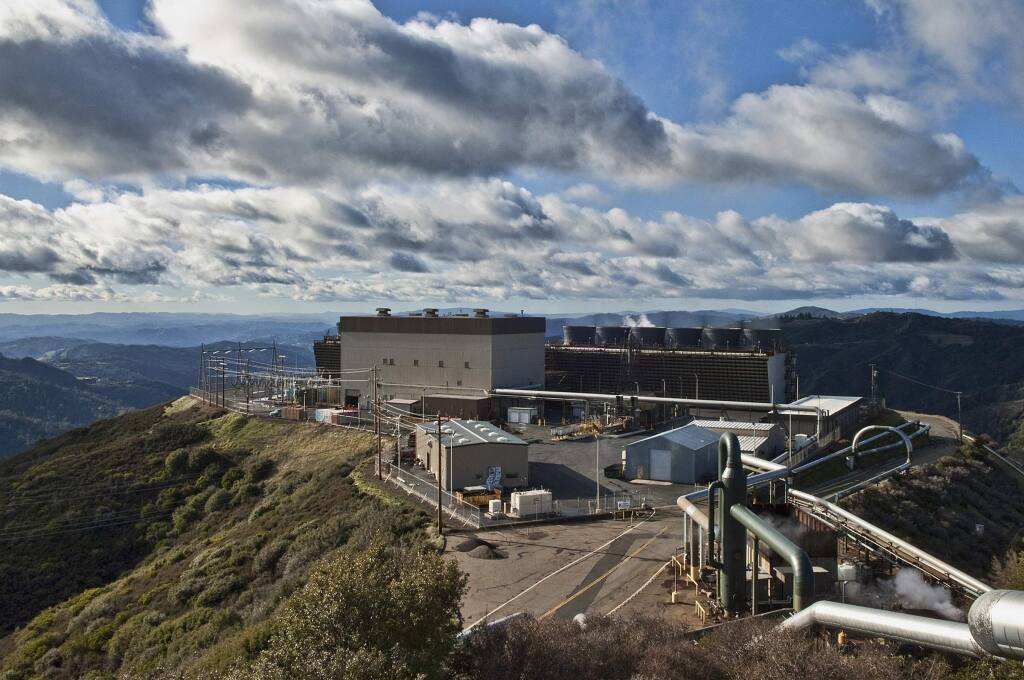 Sonoma Clean Power benefits from the Geysers Geothermal Complex in the Mayacamas Mountains, the largest geothermal field in the world, according to Statista.
Those environmental features in the North Bay have opened up options for Sonoma Clean Power to establish many avenues for creating sustainable energy. Approximately 80% of EverGreen's energy comes from geothermal energy.
"The people who really care and are passionate about the subject of energy were on board right away," Torgerson said. "But then it was a hard lift because we were still trying to explain who we were."
Still, about one in eight Sonoma residents use PG&E, which typically offers lower electricity rates, Wagner said. It's just behind Sonoma Clean Power in becoming a less carbon-intensive company.
California's climate goals asked electricity providers to create at least 33% of their energy from renewable sources by 2020.
"PG&E reached California's 2020 renewable energy goal three years ahead of schedule, and we are well positioned to meet the state's new 60% by 2030 renewable energy mandate set forth in Senate Bill (SB) 100," PG&E's website says.
But PG&E is trying to make its own headway in the clean energy game. It added a 100% clean energy plan in 2016 with its Solar Choice program, and another option that offers 50% of electricity from solar power.
While the costs may defer between the two companies, one thing remains the same between them: the power grid.
Whether you're on PG&E or Sonoma Clean Power, "You're still connected to the grid," Wagner said, "You're feeding your power into the grid."
Because PG&E owns the power grid that Sonoma Clean Power uses to distribute its energy, fees are tacked on Sonoma Clean Power users to help maintain the upkeep and repair of the power grid.
With climate change becoming more of a factor in the everyday lives of Sonomans, choosing a sustainable electricity option is one tool that citizens have at their disposal.
"Sonoma County and then California is fortunate that they have created the system to make those tools available," Wagner said.
Contact Chase Hunter at chase.hunter@sonomanews.com and follow @Chase_HunterB on Twitter.