Sonoma nonprofit offers support to people with dwarfism and their families
Sonoma is the home base of Little People of America, and that's because Sonoma is home for Angie Giuffre.
Giuffre is the administrative manager of LPA, which offers support to people with dwarfism and their families, and hence the nonprofit has a subtle link to the Valley of the Moon.
Giuffre, 58, communicates with little people throughout the country from her home on Sonoma's east side, because as with many organizations these days, where you are located does not affect your ability to do your job. The nonprofit has 8,000 members and $1.4 million in assets, and is dedicated to improving the quality of life for little people. It once had a brick and mortar office in Southern California that saw very little foot traffic so it closed permanently several years ago.
Giuffre was born in Sonoma, but moved to the East Bay with her family when she was 5 years old. Raised with four sisters and two brothers by parents of average height, she was the only little person in the family.
"When I was growing up my family never treated me differently," she said. "They were never overly protective and I was a happy kid."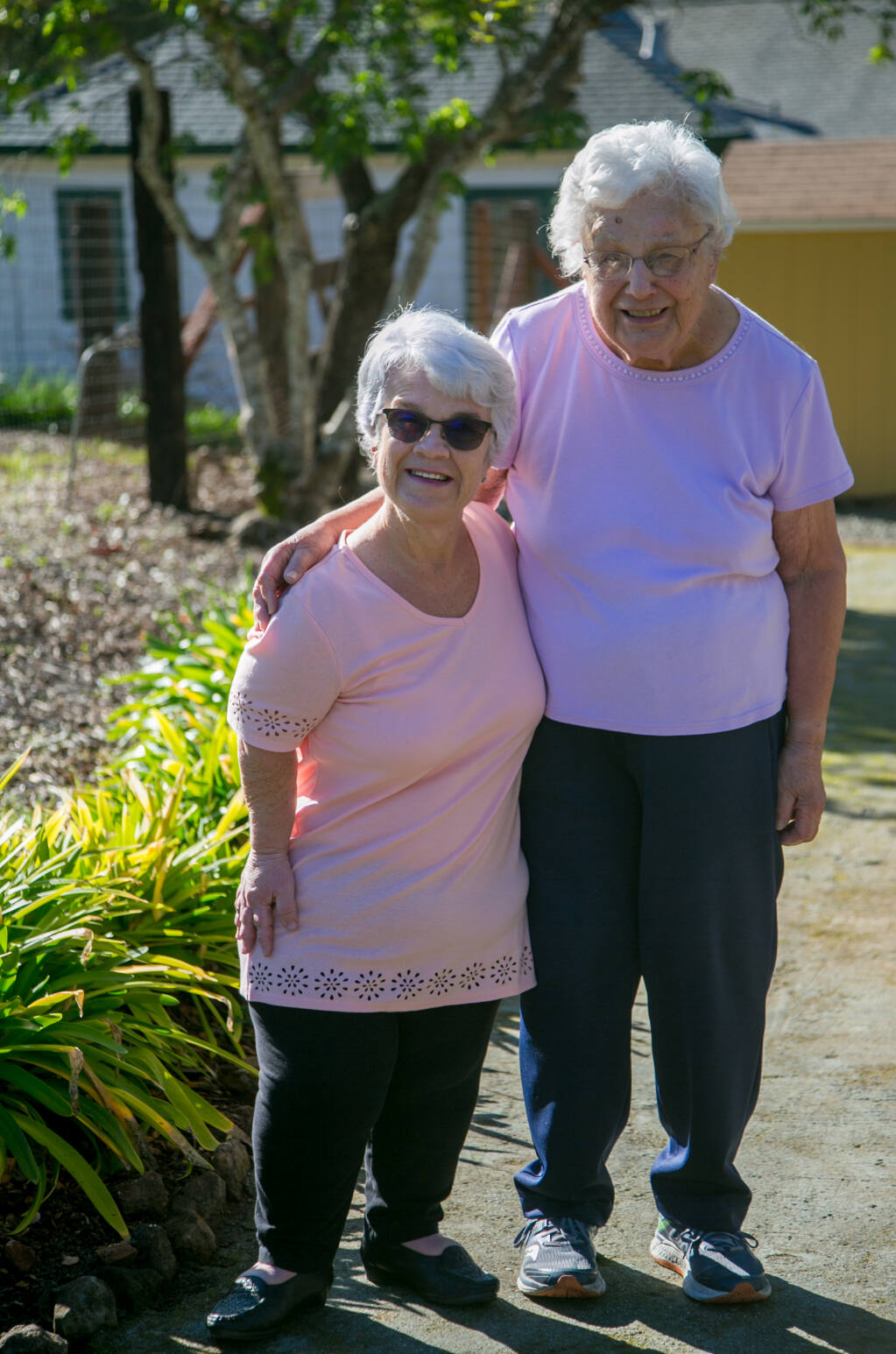 Her parents moved back to Sonoma 22 years ago, and by then Giuffre was busy raising her own family in San Jose and later Chico. She returned to Sonoma three years ago to help her mother, Palmyra McKenna, 88, after her father passed away, and hopes to stay forever. "I love it here," she said.
It wasn't until Giuffre graduated from the University of the Pacific and started working, facing the world outside family and school, that she began to deal with the reality of being a little person. A very rare, mutated gene caused her to have achondroplasia, causing short arms and legs with a normal sized torso.
"In high school and college I always had great friends but the dating part was tough. I wasn't sure if I was ever going to date." She was reluctant in the beginning to join LPA, where she would meet other people like her.
"I was in denial. I didn't think I needed a support organization," she said.
But in 1988 she joined the local chapter where she met Ron, who was also a little person, and they married in 1992. They had two sons Christopher, 27, and Michael, 21, who are both average height. There is only a 25 percent chance that two parents with achondroplasia will have average height children.
The family was very active in the LPA community, and started attending the national conferences in 2004. "We made LPA part of our lives."
Ten years ago Giuffre's husband died suddenly of a heart attack at age 47. "I was a single mom overnight." Her sons were 11 and 16. "Luckily we had great friends and knew other parents in our community who helped me get through it," she said. Christopher is now in law school at the University of San Diego and Michael is studying philosophy at Cal Poly SLO, and hopes to eventually be a university professor.
"If we didn't introduce them to LPA growing up would have been more difficult for them," Giuffre said. "We hung around good families that respected us. We never felt left out."
She had a long career in nonprofit management, working for both the American Heart Association and the American Cancer Society. When her job working for the cancer society in Chico ended in 2016 and she was looking for work, it was one of the only times in her life she felt awkward about being a little person. "It was because of my size and also because I was 54."
When her father passed away later that year her sister suggested she move to Sonoma to care for their mother, and the position with LPA came soon afterward.
LPA supports little people with social events and educational workshops. It offers medical referrals and scholarships funds, and helps little people seeking to adopt children. It strives to bring awareness to issues affecting individuals of short stature and their families and promotes the use of the descriptor "little people," fighting against the term "midget," which is viewed as highly derogatory.
Giuffre enjoys that Sonoma is such a great place for walking and she walks frequently with friends, sometimes lamenting that she has trouble keeping up because of her shorter stride. "But everyone is always so nice about it," she said, just as they are at the supermarket when she asks people to reach something on the top shelf for her.
There is really nothing that she can't do, and she feels appreciative.
"I am fortunate that with my type of dwarfism that I'm doing OK because some people have a harder time. So I have to count my blessings.'
And one of them is being in Sonoma. "This is where I need to be at this point in my life.'