Kathleen Hill: County health order changes lots
We all know that most restaurants are skating on precarious ice again these days with the omicron variant wafting around as well as the Health Officer's Order C19-35 issued this week. Some have reduced hours occasionally (Peet's), some have closed temporarily either out of precaution or simply long spiff ups (girl & the fig and Valley), and some are staying open with skeleton crews to survive.
At 4:58 p.m. Monday, Jan. 10, Dr. Sundari Mase issued the order prohibiting large gatherings, which she defined as 50 or more persons inside, 100 or more outside where individuals cannot be distanced 6-feet apart, or 12 people "of any age who are at higher risk for severe illness from COVID-19 for the duration of the order."
The order's duration runs from 12:01 a.m. Wednesday, Jan. 12 to Feb. 11, "unless it is rescinded, extended, superseded or amended by the Health Officer or State Public Health Officer."
The order does not apply to "restaurants/food facilities and museums."
The order also says: "Due to the current surge in cases, smaller gatherings should be, but are not required to be, postponed, canceled or conducted virtually."
To back this up, Dr. Mase says that the: "Test positivity is higher than at any point during the pandemic (16.5% as compared to a prior peak of 9.7%)" and that 50% of cases in the last two weeks with known source of infection have been due to gatherings…"
While Dr. Mase suggested we should stay home except for essential trips, unfortunately some Bay Area television stations (ABC7) called the Sonoma County order a "shelter-in-place" order. Dr. Mase made very clear it is not a shelter-in-place order in saying to The Press Democrat "that a strict shelter-in-place order would be too restrictive…"
Those of us who are able to dine out know that distanced seating, vaccination and booster rates, as well as COVID-19 testing vary from place to place.
Ordering food to go might be a great way to support our local restaurants through so much difficult time. Feel free to ask an owner or manager whether their staff is vaxxed and boosted and if and when they were last tested. We all know of people who have gone to work sick because they needed to.
This virus is rampant. Last time many of us asked each other if we knew someone infected. This time we all seem to know someone with COVID thanks to the new omicron variant
Surf & Turf Dinner Jan. 22
The first casualty of the new order was a fundraising chance to get out and have some good food or take it home, and of course most of our local restaurants can do that for you too.
The Native Sons of the Golden West, Sonoma Parlor #111, met at 6 p.m. the same night and responsibly decided to cancel its 17th annual Surf & Turf Dinner on Saturday, Jan. 22, at the Veterans Memorial Building.
The menu was to have been rib-eye steak and prawns, tossed salad, a roll, and cheesecake with music, dancing, a raffle and silent auction, all to benefit the Native Sons' scholarship fund for Sonoma Valley High School students.
Each year the Native Sons give out $5,000 to $8,000 in scholarships to Sonoma students going on to further education.
Even if you weren't planning to attend the Surf & Turf, you can still help local students by sending a check to Native Sons of the Golden West, P.O. Box 111, Sonoma, CA 95476. Or you can take your contribution to Dan Eraldi at Eraldi's store on First Street West.
Rotary Club goes virtual
By Tuesday, Jan. 11, Rotary of Sonoma Valley had changed their meeting plans, switching from lunch at Sonoma Golf Club to a Zoom meeting,
Café LaHaye
Saul Gropman cheerily re-opened his Café LaHaye Tuesday evening after he and the staff enjoyed a generous two-week winter break.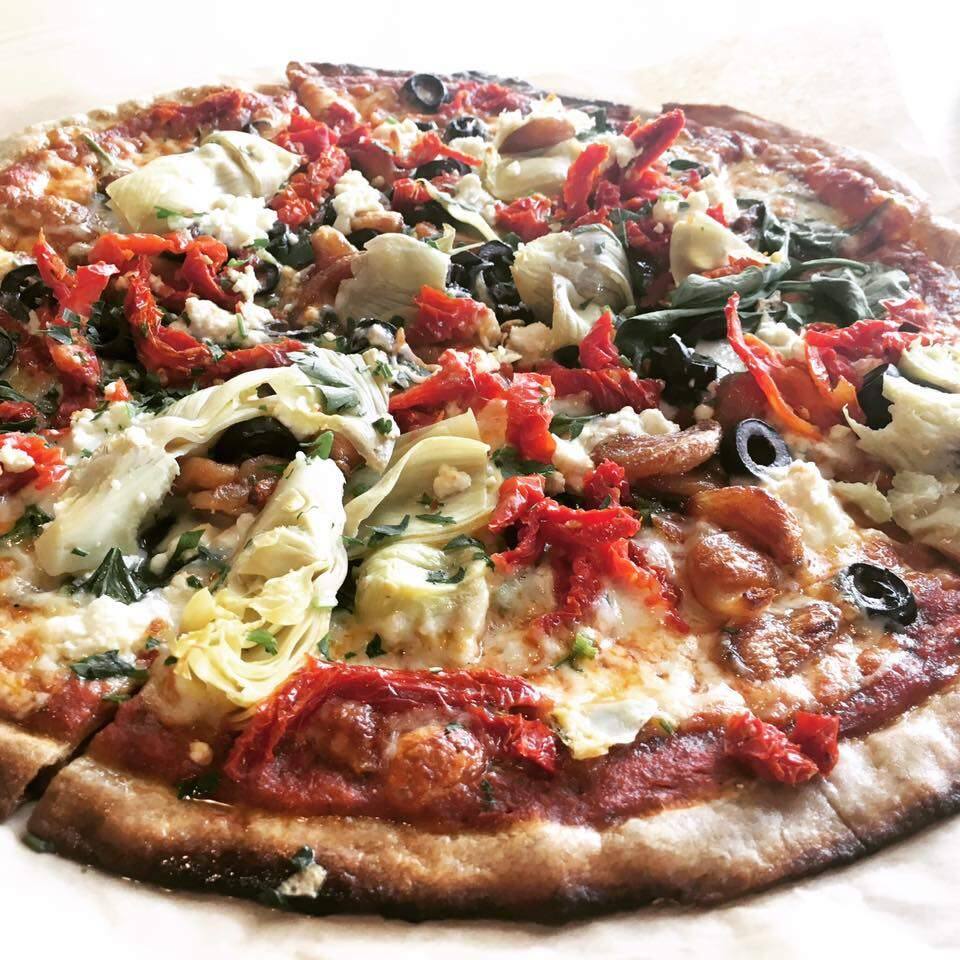 The Red Grape turns 20
The Red Grape sort of celebrates 20 years in business in Sonoma this month.
Owner Sam Morphy emailed that, "While we had hoped to do a big party, due to COVID we will delay (it). We are, however, conducting a free raffle from now until Jan. 31, with a drawing on Feb. 1. We will give away several gift baskets appropriate for adults or kids, gift cards, and wine — over three dozen gifts in all."
Morphy continued, "We have been blessed with the best employees and all the support from the Sonoma community. We are looking forward to 20 more years."
Delicious Dish food donations rock
Lauren Cotner's Delicious Dish has certainly been stepping up to feed extra hungry people lately.
Delicious Dish's new chef, Cynthia Maciel, is certainly cutting through the fog with new healthier weekly offerings and preparing good food to nourish unhoused and cold people whom Sonoma Overnight Support has placed in hotels and shelters, since SOS only serves meals on weekdays.