Funds available for Sonoma Valley fire risk mitigation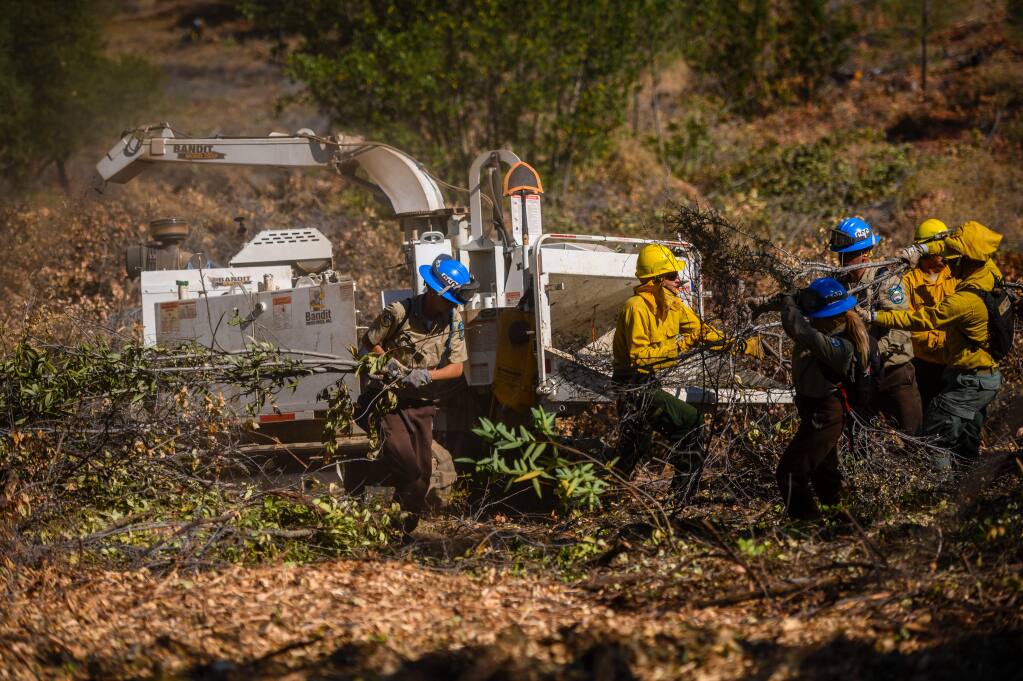 With the start of peak fire season just a few weeks away, the Rebuild NorthBay Foundation, in partnership with the Resource Conservation Districts of Sonoma, Mendocino, Lake and Napa counties, is launching a new Forest Improvement Program, supported by $1.5 million in Proposition 68 funding. The funds were awarded via a Calfire Wildfire Resilience and Forestry Assistance grant and announced on July 2.
The program aims to mitigate wildfire risk throughout the North Bay by providing financial incentives to private property owners to perform needed work, while optimizing forest health at the same time.
"This opportunity enables us to develop and implement a regional incentives program with two goals: reducing wildfire hazards and improving forest health. We aim to serve our most disadvantaged communities in the process and empower landowners to become more active stewards of the North Bay's forests," said Napa County Resource Conservation District Manager Lucas Patezk in a press release.
Under the guidance of the foundation, the North Bay Fire Improvement Program will develop structures for incentive payment rates, project selection criteria and funding allocations by county. Individual Resource Conservation Districts will then conduct outreach, select and assist with design of projects, contract with landowners and provide project oversight within their respective geographies.
Activities supported by the program include forest management planning, site preparation, tree planting and protection, forest thinning and pruning and supervision of all activities by "registered professional foresters." The goal is the creation of a cohesive, consistent regional effort to tackle the region's "greatest climate resilience challenge."
To anchor the program, Rebuild NorthBay has created a revolving loan fund of $200,000 to cover landowners' costs until they can be reimbursed by Calfire. At least 20 percent of the grant's total funding will be directed to benefit disadvantaged communities.
"This incentives program is a great use of public funds because it provides a match to private investments in land stewardship with willing landowners who otherwise might not be able to afford to do this work, work that improves public safety for our whole community," said Rebuild Northbay Director and project champion Lisa Micheli.
For information, visit rebuildnorthbay.org.