Brother, can you spare a dime? Coin shortage reaches Sonoma
At laundromats, car washes and coffee shops everywhere, operators are sharing an identical lament: Coins of all types are in short supply, and doing business without them is tough.
Various explanations have been proffered for the sudden shortage, especially on the fecund fields of social media, where conspiracy theories tend to grow like kudzu.
Maybe the coin shortage is part of a nefarious plan to force an embrace of cashless transactions so that Big Brother can track every Mars bar and martini we purchase?
Or perhaps it's the country's health officials who have somehow locked up the money in an effort to control a high-touch commodity in the middle of a pandemic?
The truth, unsurprisingly, is far less exciting, and directly linked to the COVID-19: Quarantine forced coin production to significantly slow, business and bank closures disrupted normal circulation patterns, and fewer coins are in circulation because there are fewer transactions, as people curb their spending in the face of uncertainty.
On July 11, the Federal Reserve issued a statement acknowledging that the pandemic has disrupted circulation. "In the past few months, coin deposits from depository institutions to the Federal Reserve have declined significantly and the U.S. Mint's production of coin also decreased due to measures put in place to protect its employees."
Local banks are feeling the pinch, declining the request for rolled coins outright, or limiting the quantity available for exchange. At Westamerica Bank on E. Napa St., customers are limited to two rolls of coins, a cap that's been in place since early summer. The bank has its own coin sorting machine on-site, but coin wrappers are in short supply, according to a teller who spoke with the Index-Tribune. The shortage is a problem, she said, but not the end of the world. "People are mostly OK with the limits. There's a lot of other stuff going on right now," she said.
Cash transactions comprise more than one third of all in-person purchases made by U.S. consumers, according to a letter the National Grocers Association and National Association of Convenience Stores sent to Treasury Secretary Steve Mnuchin last month, and represent an even greater percentage of purchases made by people with low incomes. An estimated 6 percent of American households are "unbanked," meaning they have no checking, savings or money market accounts. For them, access to hard currency is essential.
At the laundromat, in particular, the coin shortage is a real problem. Fifty-six percent of the 30,000 laundromats in the U.S. accept quarters as the only form of payment, according to the Coin Laundry Association.
"It is impossible to get quarters for laundry equipment anywhere here in Sonoma," Marilynn Pryor said on the social media platform Nextdoor. "Both Safeway and Lucky say they cannot disperse them. So now what do those of us who rely on quarters for laundry machines do?"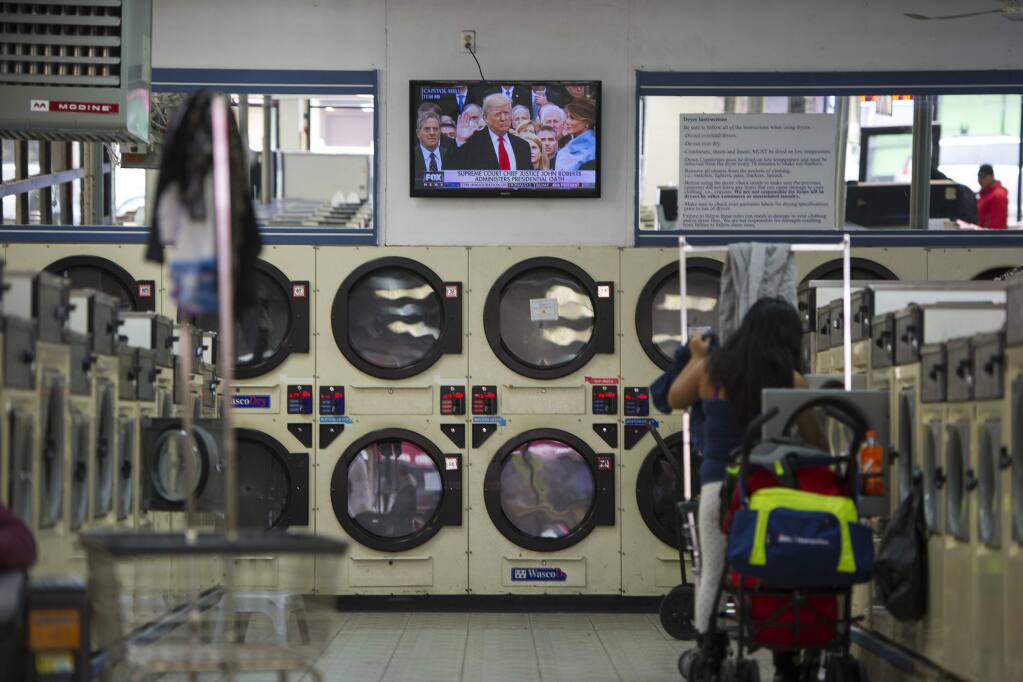 At EconoWash in Vineyard Center and Launderland Coin Op in Sonoma Marketplace, signs were posted on the bill change machines asking that only laundromat patrons use them to make change. "COVID-19 has caused a nationwide coin shortage. Bill changers are for our laundromat only," read the flyer at EconoWash.
Gaetan Tamo, 60, who owns and operates Launderland along with several other laundromats, said that the coin shortage is having a real impact on business. "Other stores are using us as a bank," Tamo said. "We've gone door to door in the shopping center where we are and asked people to stop. We've also stopped people as they're doing it. It puts us in a bind."
Tamo told the Index-Tribune that business is down "15 to 20 percent," and that he's never seen a coin shortage like this in the 30 years that he's been in the business. "People are wearing the same sweats for two weeks. Normal levels of business transactions are way down, and that's causing the quarters not to accumulate. We've never experienced this. Ever."
But it's not just the laundromat where coins are essential. Businesses everywhere rely on the ability to make change. The coin shortage has affected businesses of all kinds, especially ones that primarily make small cash transactions — like bakeries and ice cream parlors — with some forced to round transactions up or down, ask customers to bring exact change, or simply require the exclusive use of credit and debit cards.
Since mid-June, the U.S. Mint has been operating at full capacity and announced it is on track to produce 1.6 billion coins every month through the remainder of the year, a 50 percent increase over the normal production rate. It has placed a temporary cap on the orders banks can place to ensure that the current supply of coins is fairly distributed, and formed a U.S. Coin Task Force to identify, implement, and promote actions to address disruptions.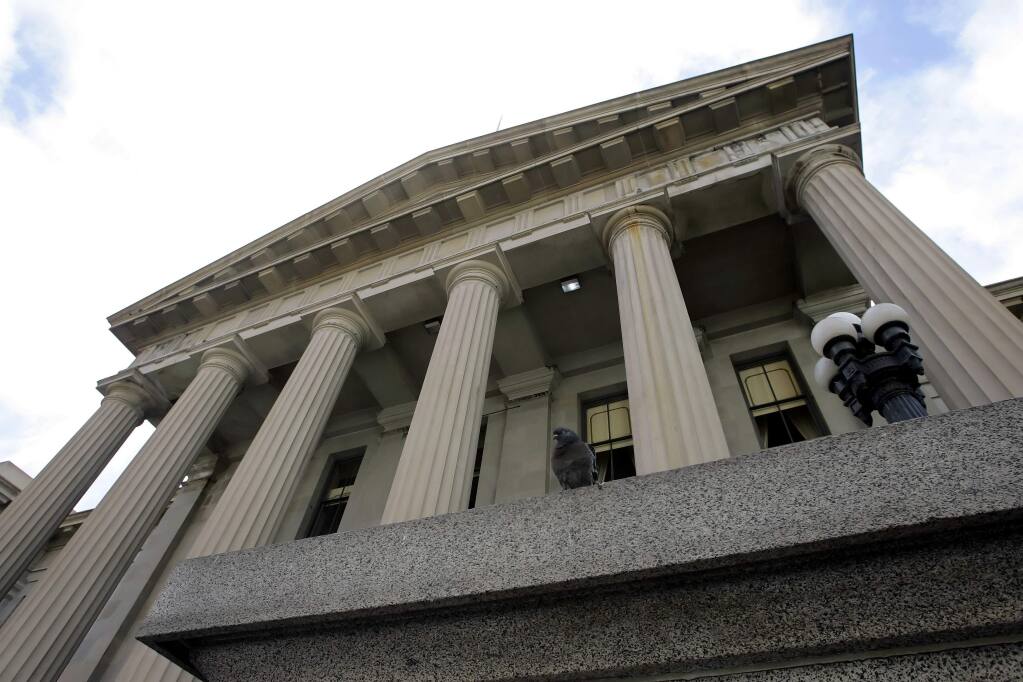 On June 30, the Fed said that the total value of coins in circulation was an estimated $47.8 billion as of April 2020, up $400 million from the same time last year. The "slowed pace of circulation" of coins, not the number of coins in the economy, was the issue, they said.
This is not the first time Americans have kept tens of millions of coins out of circulation. It happened in the 1960s, when the Fed started removing silver from quarters, and again in the 1970s, when people hoarded pennies because copper prices rose beyond the value of the coins.
Erica Touhy has a longstanding habit of throwing her change in a jar, micro-banking her nickels, dimes and quarters for a rainy day. But when she saw Pryor's frustrated post about the difficulties of keeping her clothes clean, Touhy sensed a change in the weather. She immediately offered to sell Pryor part of her cache, and then personally delivered the goods to Pryor's front door. "The idea of seniors not being able to do laundry is a pretty sad one," she said.
Contact Kate at kate.williams@sonomanews.com.