Spotlight on Sonoma parks: Jack London State Historic Park
In this series, the Index-Tribune guides readers through every regional, county and city park in Sonoma Valley.
It is foolish to schedule a quick visit to Jack London State Historic Park — unless you intend on stopping by again, and again, and again. There is so much to see and savor at this place you could spend a lifetime exploring and still not see it all.
Some who come to the park know of Jack London only vaguely as some dog-story writer guy, conjuring distant memories of middle-school reading assignments for "Call of the Wild" and "White Fang." But when Jack London lived there he was a world-famous big deal. He and his wife Charmian began assembling their Beauty Ranch in 1905, putting together seven different properties over the years. They threw themselves into innovative farming, building concrete silos (unheard of in California) and a fancy stone piggery, devising irrigation and liquid manure fertilization systems, planting eucalyptus trees and "spineless" cacti, raising award-winning livestock. They built their dream home, a magnificent mansion called Wolf House, which burned down just before they could move in.
This is all on display to today's visitors, including the small cottage where the Londons lived and where Jack died in 1916 at age 40. His widow built a stone house on the ranch and after her 1955 death it became a museum and state park. The House of Happy Walls was recently refurbished and is a modern and inviting museum — with a snazzy gift shop too. There you can pick up some Jack London to read (there's a lot — to finance his adventures in ranching and sailing he wrote more than 50 books, stories and articles in his short life) or one of the many biographies written about him or Charmian — a biography of her was published in 2020.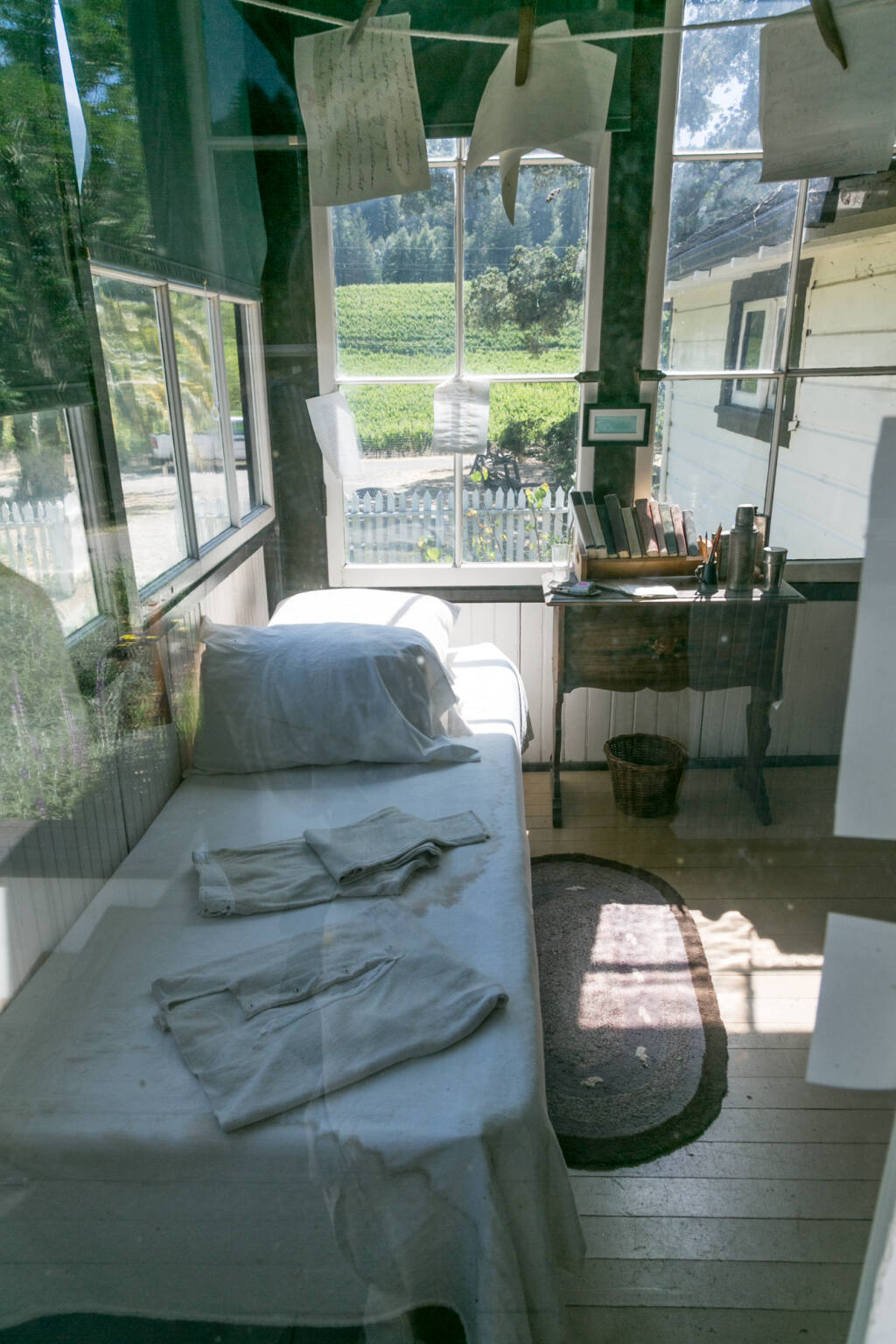 It's about a mile hike from the museum to the impressive ruins of Wolf House and the Londons' nearby grave. And in the opposite direction are multiple ranch buildings, a display of vintage farm equipment and the cottage (lovingly restored). Nearby is the stone-wall shell of a winery that pre-dates the Londons and is now a venue for occasional fancy weddings and summer theater productions.
And even after all that there is still far more to see in this 1,400-acre park. Perhaps the best way to experience it is the way the Londons preferred to tour the property — on a horse. You can bring your own or rent a mount (full disclosure: this reporter led horseback tours at the park for many years) or bring a mountain bike or just use your feet. The trail up Sonoma Mountain leads past the historic dam Jack London built to create a pleasant lake — in recent years it's become little more than a marsh despite valiant efforts to have the lake restored. Beyond the "lake" there are trails leading to the Sonoma Mountain summit or connecting to trails at North Sonoma Mountain Regional Park, or the Sonoma Ridge Trail, with spectacular views of the Valley of the Moon (London himself popularized the name) and, on a clear day, a chance to spot San Francisco.
Yet another trail leads to the "Grandmother Tree" — an elaborate old-growth redwood that reportedly was used as a model for the Ewok village in "Return of the Jedi" — and further still is an old orchard with apple, pear and plum trees that still produce. (It is especially helpful to be on horseback when picking a snack from trees.)
Of course it is not required that one be so vigorously engaged. You could simply read a book under a tree or sit on a bench or bring a picnic and contemplate why someone like Jack London, who traveled the world and could live anywhere, would select Glen Ellen as the place to set down roots. It won't be difficult to see why, in what he called "this almighty sweet land."