Sonoma Valley High grad is the chalk artist for menu boards all over town
In 2021, most people type or tap screens to send messages to others. The messages fly through the air to the phones in our pockets, all of them written in a uniform font.
Handwriting, specifically cursive handwriting, seems to have gone the way of the phone booth. It's an obsolete skill, arcane and mysterious, once commonly practiced but now mostly not. Show kids a page of looped handwriting today and they'll lean in like the glyphs hold the secret keys to the universe.
But Sierra Ruelas, 41, grew up in a time when handwriting mattered and was still taught in schools, and she spent a lot of time in her youth perfecting her own. "I was always really particular about handwriting in school. Almost a little obsessive," Ruelas said.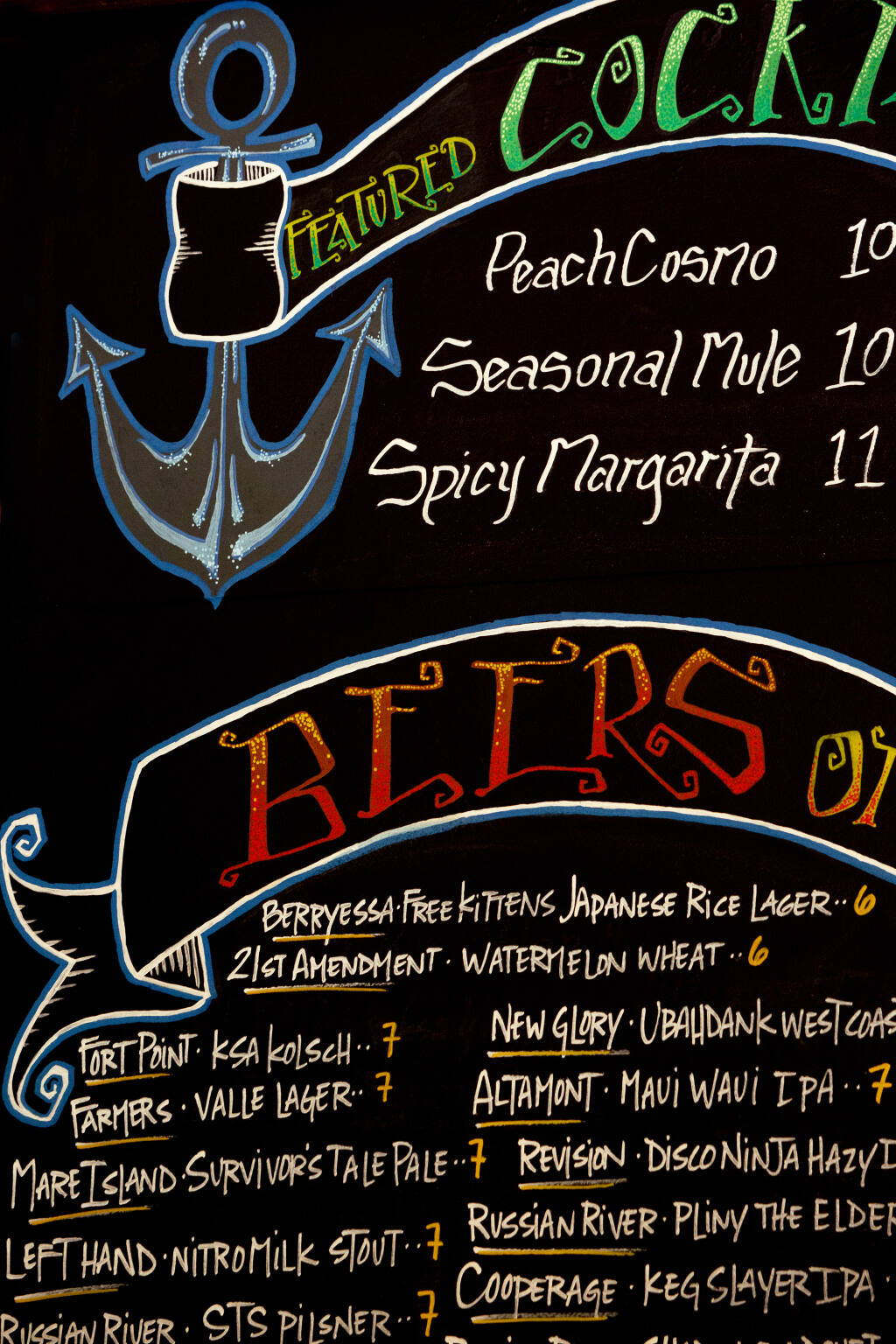 Turns out those hours spent refining her style were well spent, because now Ruelas gets paid for her pretty calligraphy. She has designed and drawn menu boards all over town, at Mary's and Ramekins and at Burgers and Vine. Her handwriting has heralded the daily deals at Trader Joe's stores in Napa and Chico, and it announces the ever-evolving beer selection at HopMonk Sonoma.
It's a side hustle, yes, but an increasingly viable one because the people around Ruelas seem to have forgotten their handwriting. Somebody's got to fill out the ubiquitous chalkboards that have sprouted like kudzu in businesses everywhere. Somebody has to remember how to hold a chalk pen.
Like the handwriting itself, Ruelas' approach to growing her business is fairly old-fashioned. "It's just word of mouth, no social media," she said of how clients find her. Other times, though, she'll be out and about and confronted with a sloppy hand-lettered sign. "I'll be like 'hey, it looks like you could use some help with your chalkboard,'" she said, adding that she's picked up plenty of work this way.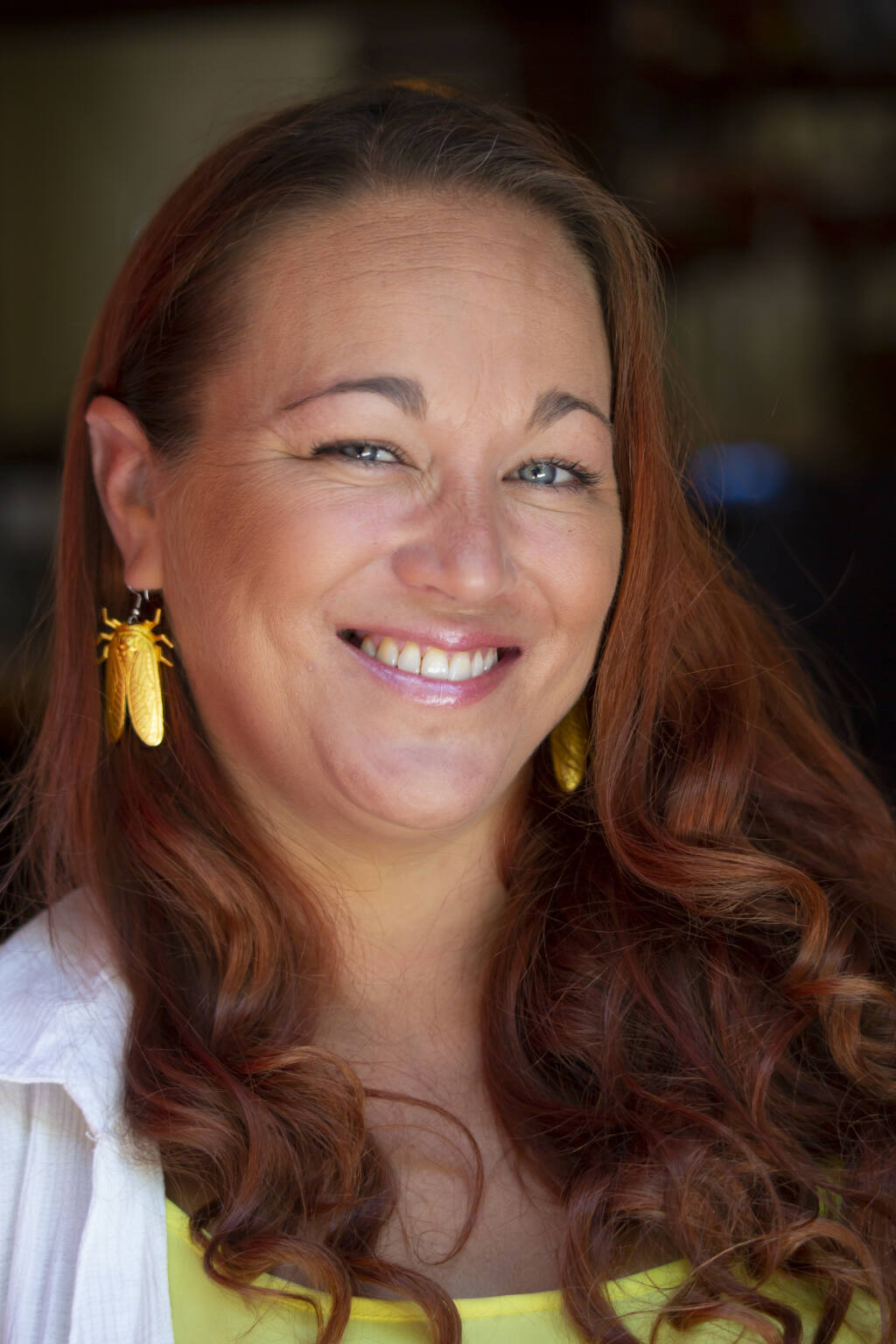 "It's the best feeling," Ruelas said of seeing her work at businesses she frequents. "The feedback is extremely rewarding." But don't ask Ruelas to draw for an audience. "It's a little intimidating to work when people are watching. I'm most definitely a shy person."
Ruelas grew up in Sonoma and graduated from Sonoma Valley High in 1997, and has always been creative by nature. She was raised in a house where the arts were valued. "My stepfather was Norton Buffalo," she said, of the late local musician. "My mom, Carrie Buffalo, was an artist herself and she would always get me calligraphy sets. I've always liked doing letters."
Ruelas has drawn logos and designs for T-shirts and snowboards, and designed some hand-lettered wedding invitations. The work is always different and the results satisfying, but her main gig is still parenting her young son. "I've been super busy with that, but now that he's 13, maybe I can have a bit more free time," she said optimistically.
Recently, Ruelas used a little of her discretionary time to design and draw a new chalk mural at Sonoma's Reel and Brand restaurant. "It's very detailed, extremely colorful," she explained. "It's got a reel, representing fishing in the sea, then a brand, representing meat. I did a branding stamp with the word 'brand' and a wave — really blue and colorful — then a fish and a cow skull," Ruelas said. "It's fun to see people looking at it."
Her son, for one, admires his mom's work, impressed by her creative expressions in a vanishing medium. "He goes to Altimira and they don't teach cursive anymore, but he really likes it," she said.
He'll probably get the advice his mother gave to herself, back when she was a quiet kid with an unusual hobby. "Just practice," Ruelas said. "It's a little side job, but it's fun."
Contact Kate Williams at kate.williams@sonomanews.com