Amid pandemic, Sonoma RV lovers embrace life on wheels
Unable to travel by air, lots of Americans took to the roads during the COVID-19 pandemic, and able to work remotely, many stayed out there. The RV market reported record sales, according to the RV Industry Association, a fact confirmed by North Coast RV in Santa Rosa.
"People don't want to fly, they don't want to stay in a hotel. In an RV, you can cook your own meals and sleep in your own bed," RV Industry Association President Craig Kirby told Reuters.
Today, more than 40 million Americans regularly go RVing, and 11 percent of American households own some form of recreational vehicle. Rentals are also hot. The peer-to-peer RV rental marketplace Outdoorsy reported $1 billion in transactions in the first quarter of 2021.
When George and Mary Wilcox of Sonoma first met 30 years ago, George had a 19-foot Sprinter van which the couple shipped to Europe, where they traveled around the continent for an extended honeymoon.
They have owned a variety of large and small, new and used RVs ever since.
Not long after the couple retired, they moved out of their house, put all their belongings in storage and spent six years on the road traveling. They say they have put more than 200,000 miles on their current RV, a 34-foot Alpine Coach 1998 motorhome.
Boondocking
Today George, 79, and Mary, 68, split their time almost evenly between their west side home and life on the road.
When traveling, the Wilcox's prefer "boondocking," the term for parking at an off-the-beaten path location with no services of hook-ups.
"We try to avoid RV parks because I don't want to hear my neighbors sneeze," said Mary. They enjoy the quiet so they rely more on their solar panels and use their somewhat noisy generator more sparingly.
"Retiring to us means having fun, not sitting around," said Mary.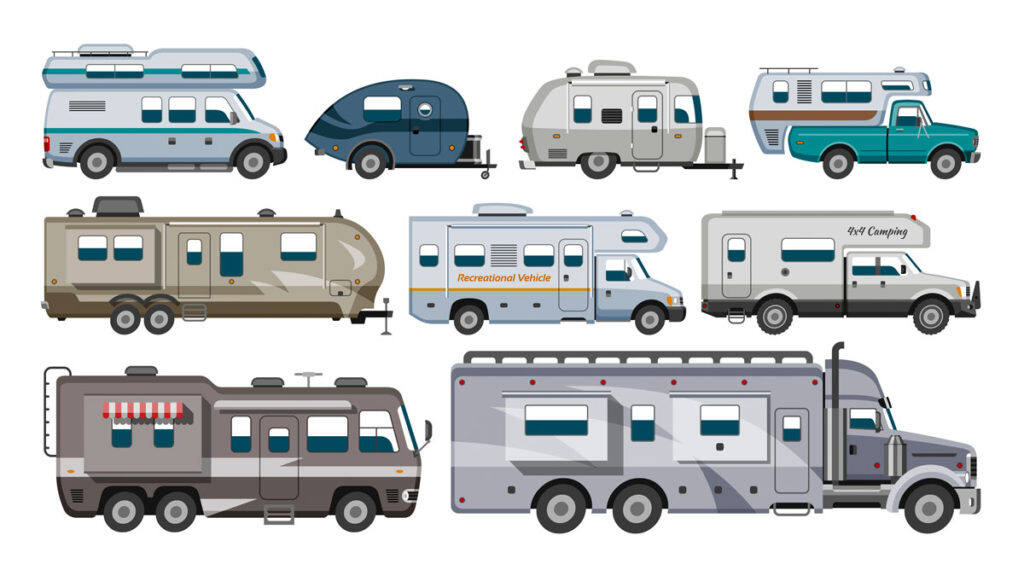 Diana Freeland, 64, of El Verano, grew up truck camping. When she was 10, her family spent 30 days driving around the country. When she married, she and her husband Bob promptly bought a travel trailer and later moved up to a larger fifth wheel.
Freeland collects patches from everywhere they travel. They take their RV to the Scottish Highland Games in Pleasanton every year and, up next, they plan to travel the 21-stop California Missions Trail.
Freeland takes her three cats, Princess, Bonnie and Rascal, with them wherever they go, and that's not as unusual as it sounds. More than 50 percent of RVers take their pets on their trips, according to the RV Industry Association.
Freeland also took her sewing machine with her on their last cross country trip.
"We drove the northern route across, drove down the East Coast and took the southern route home," she said. "I sewed all along the way. You meet a lot of crafters on the road."
Over the past year, the Freelands have met RV families who were working remotely and home schooling their kids, couples on genealogy pilgrimages and people on regional food tours.
Freeland said all RV people have two traits in common. "They're adventurous and they're friendly."
Winnebago wanderers
Adrienne Shubin was just 4 years old when her family first rented an RV. Her parents both worked in education and summers were spent road-tripping.
Adrienne and her husband Bill were in their 30s when they bought their first motorhome, a 38-foot Winnebago, and they immediately spent two months exploring the West Coast.
Today, Adrienne, 53, and Bill, 55, own a 35-foot Keystone Montana fifth wheel, which they bought new. They promptly put 20,000 miles on it, taking a five-month trip covering 20 states.
Their RV boasts a full kitchen, a gas fireplace, a washer and dryer, a large flat screen TV, a king bed and a full bathroom that easily accommodates Shubin or her husband, who stand 6 foot 2 inches and 6 foot 7 inches, respectively.
Over the past year, the Shubins traveled to Lake Tahoe; Bend, Oregon; Port Townsend, Washington ‒ they even put their RV on a ferry to camp on Orcas Island in the Pacific Northwest.
"To be safe, we chose the most remote spots, ordered our food online and did curbside pickup," she said. "Our only interactions were at gas stations."
"Last year, because of COVID, we didn't meet a soul," said Adrienne Shubin. "But on previous trips we've made friends that we'll keep for life."
When the Shubins travel, they bring their three dogs with them, as well as their bikes and inflatable paddle boards that they store underneath the RV.
Bill, a retired Santa Rosa Fire Captain, tends to do the driving.
"Even my husband who has driven the tiller on a fire truck found our big fifth wheel trailer a bit tricky at first," she said. "Motorhomes are easier to drive."
Adrienne Shubin described RVing as "a wonderful way to see parts of our country that you would never normally see. To get off the beaten path and explore and really see small town America."
Mary Wilcox agrees.
"You don't have to drive far to have an adventure," she said. "By the time I get to Leveroni Road, my shoulders relax. I don't know what we are going to do or see but I know that a whole new adventure awaits us each time."
Contact Lorna at lorna.sheridan@sonomanews.com. Follow the adventures of her family's (new, used) Class A motorhome, Buster, @BusterTheRV.