Sonoma County hikes worth the drive
Taylor Mountain Regional Park and Open Space Preserve
South entrance: 3820 Petaluma Hill Road, Santa Rosa
North entrance: 2080 Kawana Terrace, Santa Rosa
Currently open at this park:
All trails
Currently closed at this park:
No restrictions
Taylor Mountain Regional Park & Open Space Preserve is a prominent landmark in southeast Santa Rosa and offers panoramic views of the city from trails that climb to the summit. The 1,100-acre park features grassy hillsides, oak woodlands and several creeks that all provide habitat for a variety of wildlife. The park currently offers 5.5 miles of trails for hiking, biking and horseback riding and an 18-hole disc golf course. Two routes — the eastern and western routes — lead to the mountain's mid-section, with the Eastern Route continuing on to the summit for a 1,100-foot elevation gain. The Todd Creek and Red Hill trails offer less-strenuous hikes through lovely oak woodlands. Of note: In keeping with the site's agricultural history and resource management goals, cattle grazing continues at Taylor Mountain.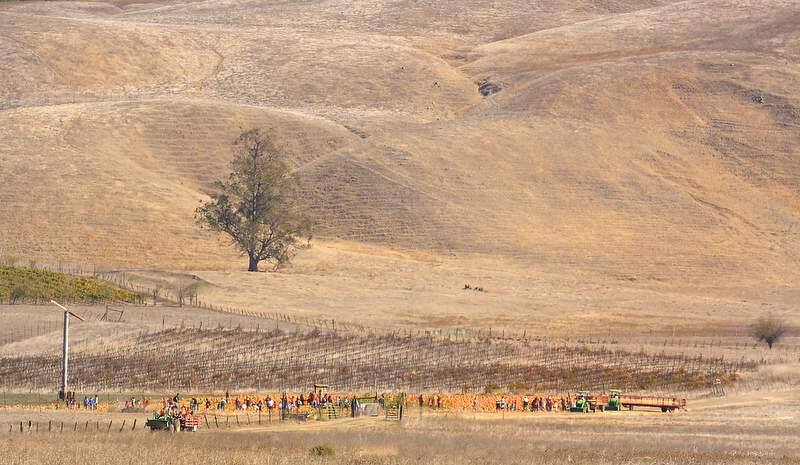 Tolay Lake Regional Park
5869 Cannon Lane, Petaluma
Currently open at this park:
All trails
Currently closed at this park:
No restrictions
Just 8 miles from downtown Petaluma, find the largest of Sonoma County's regional parks. Tolay Lake Regional Park comprises some 3,400 acres and is named for the seasonal lake that forms in the valley between its hillsides. Offering 11 miles of trails across mostly grasslands, visitors can be on the lookout for a variety of wildlife including bald eagles, burrowing owls and other birds of prey. The park is open daily and offers trails for hiking, mountain biking and horseback riding and is typically the site of the annual Tolay Fall Festival each October.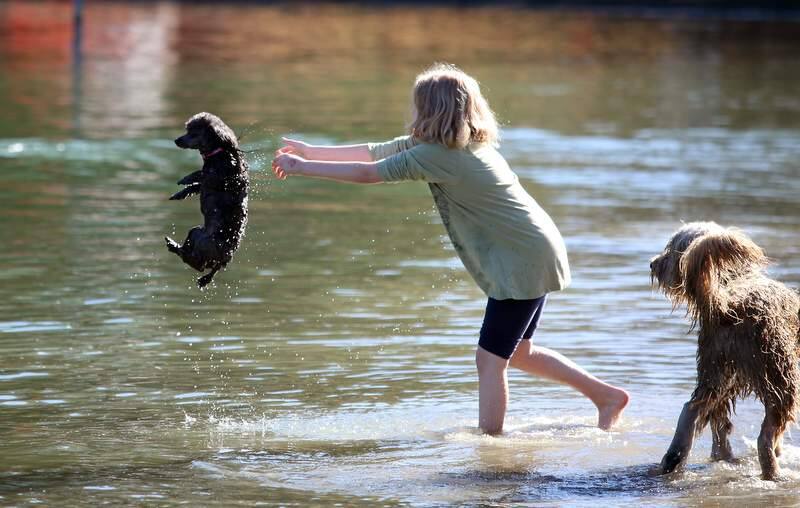 Spring Lake Regional Park
391 Violetti Road, Santa Rosa
Currently open at this park:
Trails
Boating including rentals
Camping reopened July 1 but reservations are required for tents, trailers and RV campers
Currently closed at this park:
All first-come, first-served and same-day drop-in camping are not allowed at this time
The swimming lagoon
The Environmental Discovery Center
Otter Café
Group facilities
Spring Lake Regional Park in Santa Rosa is one of Sonoma County's most popular parks. The 320-acre park features camping, fishing, picnic areas with barbecues and five group picnic areas. Trails are available for walking, hiking, bicycling and horseback riding. The park includes a 3-acre swimming lagoon and a 72-acre lake as well as the cool Environmental Discovery Center at Spring Lake — a fantastic all-ages educational experience. For those interested in hiking, the park offers nearly 10 miles of trails and is a favorite destination in Sonoma County. Trails include an easy paved route around the lake as well as connections to Trione-Annadel State Park and the city of Santa Rosa's Howarth Park.
Sonoma Coast State Park
7095 Highway 1, Bodega Bay
Currently open at this park:
Trails
Day use areas
Beaches
Currently closed at this park:
Parking lots
Campgrounds
Picnic areas
Visitor center
No special events at this time
Formerly known as Sonoma Coast State Beach, and one of California's most scenic attractions, the park is actually a series of beaches separated by rock bluffs and headlands that extend 17 miles from Bodega Head to Vista Trail located 4 miles north of Jenner. Defined by long sandy beaches below rugged headlands, a craggy coastline with natural arches and secluded coves, the beach was reclassified in 2007 to reflect the increasing diversity of resources encompassed by its expanding boundaries..
Currently, the park encompasses 17 miles of rugged coastline that stretch north from Bodega Head at the mouth of Bodega Bay to a few miles beyond Jenner, as well as the Pomo Canyon and Willow Creek environmental campgrounds, a few miles inland. Several shorter scenic hiking trails can be found at the extreme northern and southern extents of the park. These include Russian Gulch and the headland and bluff trails of North Jenner, in the north, and the Bodega Head and Horseshoe Cove Overlook trails in the south. Longer hikes include the 4-mile Kortum Trail from Blind Beach to Wright's Beach and the 3.5-mile trail from Shell Beach to Pomo Canyon campground (or 7 miles to Duncans Mills through the Willow Creek addition). Of note: Dogs are not allowed on state beaches. Leashed dogs are allowed in campgrounds, picnic areas and parking areas.