Kathleen Hill: Wrapping up 2022 in food and drink in Sonoma
Editor's Note: Kathleen Hill shares her thoughts on this busy year in food and drink as a New Year's treat.
Everyone knows COVID-19 changed many or most things for all of us, including food producers, food workers, our dining and eating patterns, and certainly prices of food either in grocery stores and restaurants.
Some restaurants are getting stronger, occasionally thanks to temporary parklets, while others floated into the sunset.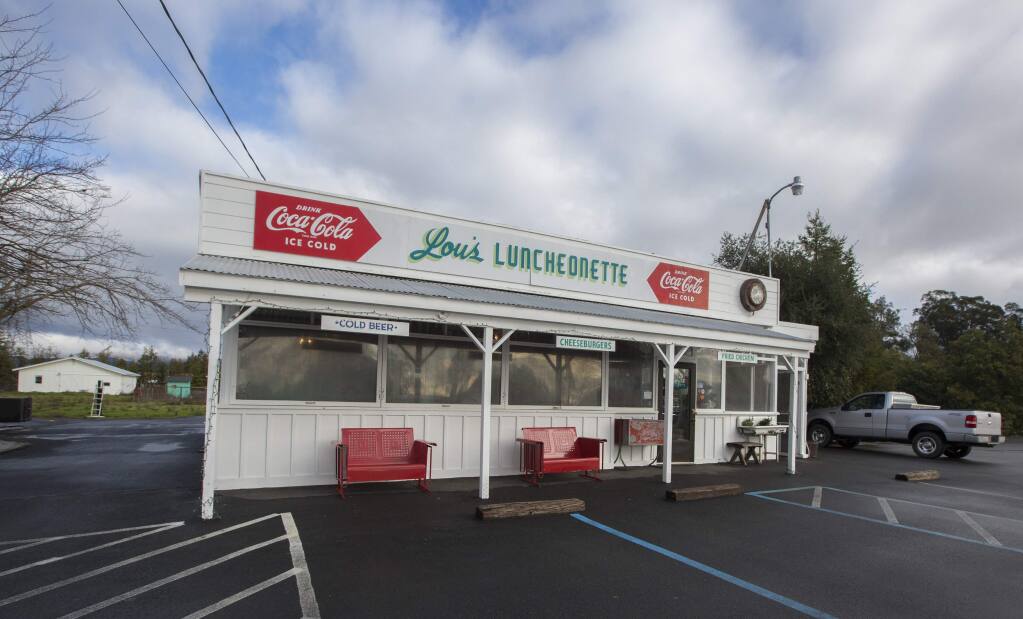 Reel & Brand
Kevin Kress closed Reel & Brand after running it for four years and functioning as a primary live music venue in Sonoma Valley. Having worked hard while short staffed, Kress accepted an offer he apparently couldn't refuse. He keeps busy otherwise raising and judging pygmy goats and running a gun shop in Petaluma.
Kress always supported lots of community endeavors such as Sonoma Soccer, Lacrosse, flag football, Sonoma Little League and other school events, as well as donating to food justice organizations, all while earning several "Best of Sonoma" awards for what he calls a "Sonoma style Locals Joint," which indeed it was.
Erika and Chad Harris are taking over the Reel & Brand location and liquor license. Max Young still owns the property and building.
The Harrises already own Lou's Luncheonette on Fremont Drive and Jack's Filling Station at Broadway and West MacArthur. It took the Harrises three tries to get the Fremont Drive location right, morphing from Fremont Diner to Boxcar to Lou's Luncheonette which seems to always have a lineup for fried chicken and other "Southern" roadside specialties. Jack's Filling Station seems to have been a hit from the start with gasoline prices a little lower than competitors', and wine, vinyl, and candy sales, along with their food truck that serves as a billboard, as many of them do.
The Harrises did not respond to email by press time and Kress said he has no idea what their plans are.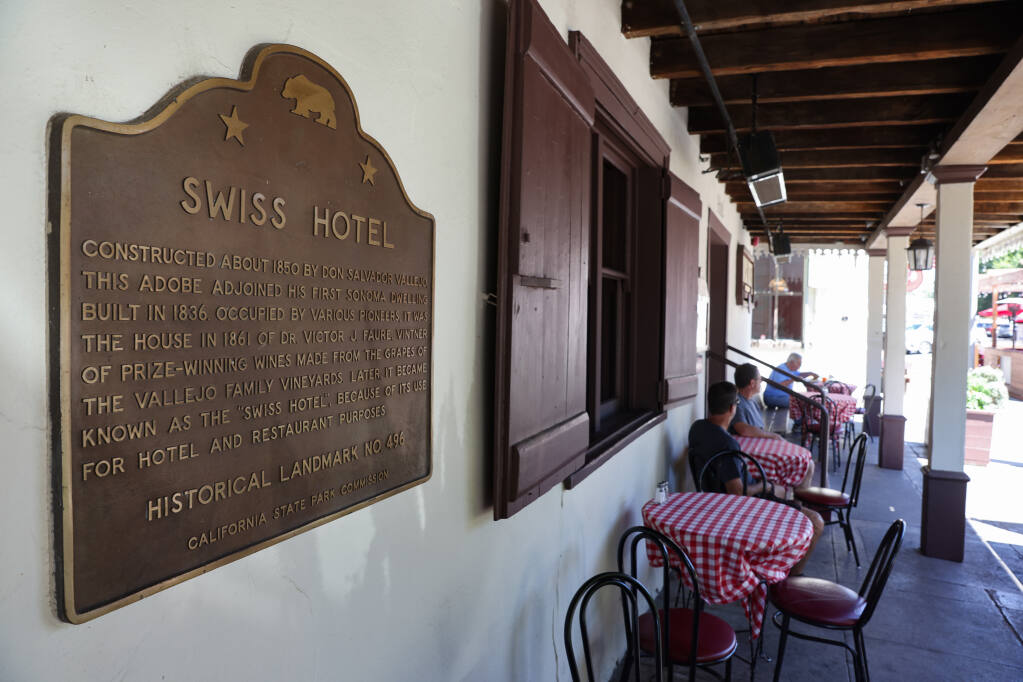 Swiss Hotel
Kristen Dunlap Schantz has taken over the iconic and historic Swiss Hotel from Hank Marioni.
At least a fourth-generation restaurateur from the Marioni-Dunlap clan, Schantz has been working at the Swiss for several years and has learned from grandparents including the late Helen Marioni Dunlap and cousin Hank Marioni, who retired this year.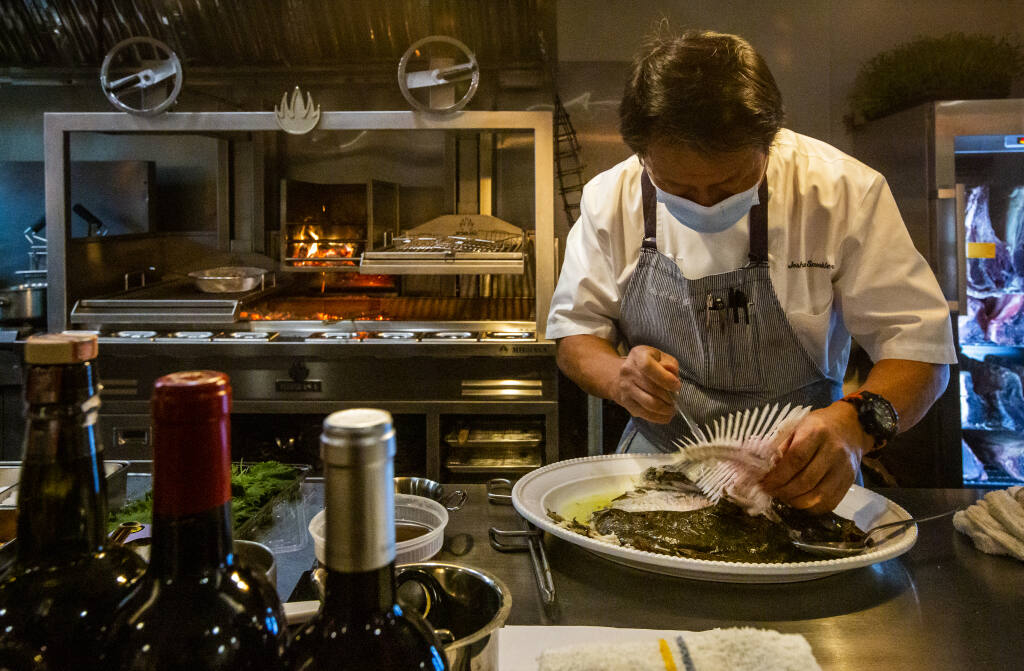 Animo opened
Joshua Smookler and Heidy He quickly opened their innovative Animo restaurant at the site of the old Moosetta's next to McDonald's. The couple appear to be repeating the success they enjoyed with their ramen restaurant in New York, although many guests report easily spending $200 per person for the innovative Korean-Basque specialties and wine. 18976 Sonoma Highway, Sonoma.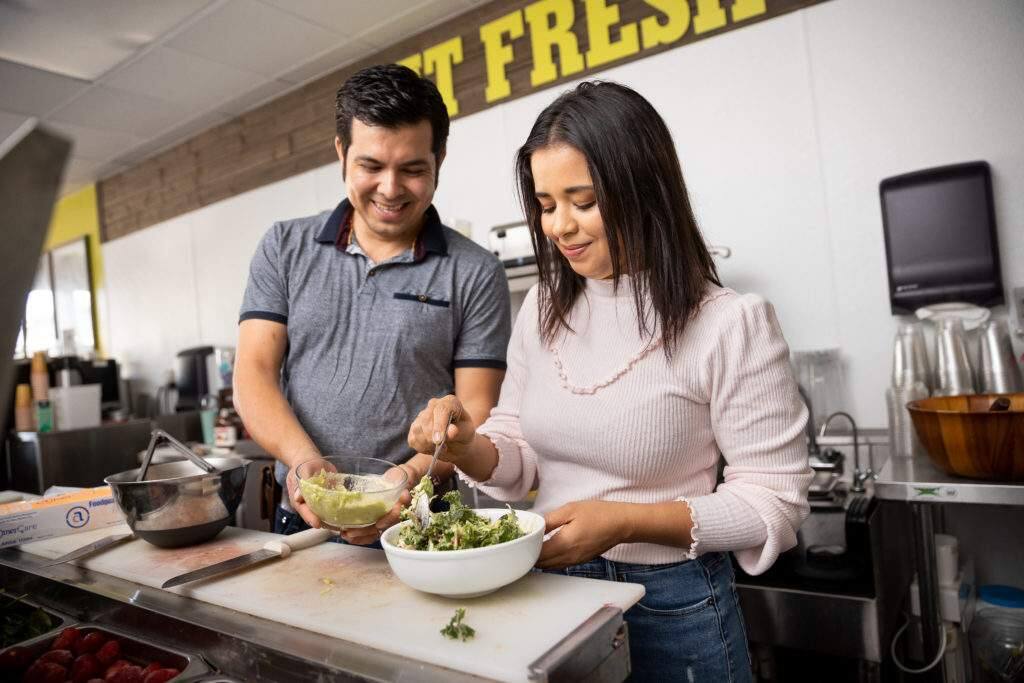 Delicious Dish and El Huerto close
Lauren and Charles Cotner closed their Arnold Drive roadhouse, Delicious Dish, again, shortage of staff, leaving them cooking in the kitchen more hours than humans can stand up. The Cotners have not disclosed their next steps but have donated loads of goods to Sonoma Overnight Support (SOS) in their closing. Valley Bar + Bottle is taking over the location.
El Huerto, wedged between Great Clips and Little Caesar's Pizza in the Maxwell Village shopping center, closed without fanfare due to "personal matters." The owners had originally wanted to offer healthy smoothies and crepes. The crepes never happened but they added salads and sandwiches.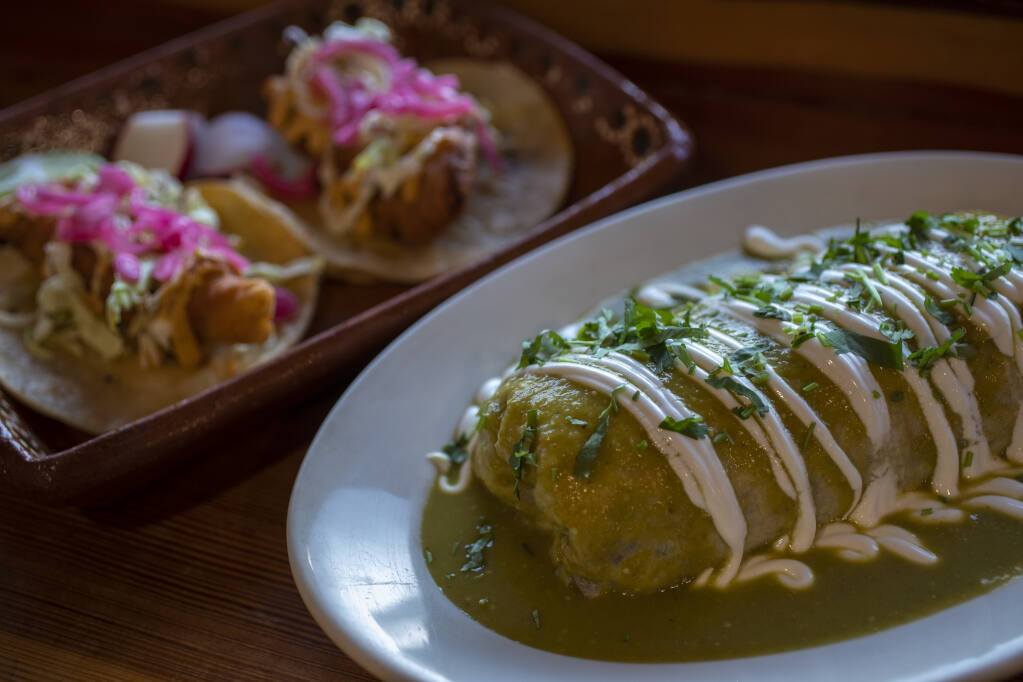 Sonoma Eats reopens
Efrain Balmes bought and sold two food trucks, closed his restaurant in Boyes Hot Springs, and reopened this year at the Barking Dog site across Highway 12 from the Fairmont Sonoma Mission Inn and what used to be the Big 3. Barking Dog still serves coffee there but be sure to try Balmes' Oaxacan food, especially the mushroom enchiladas.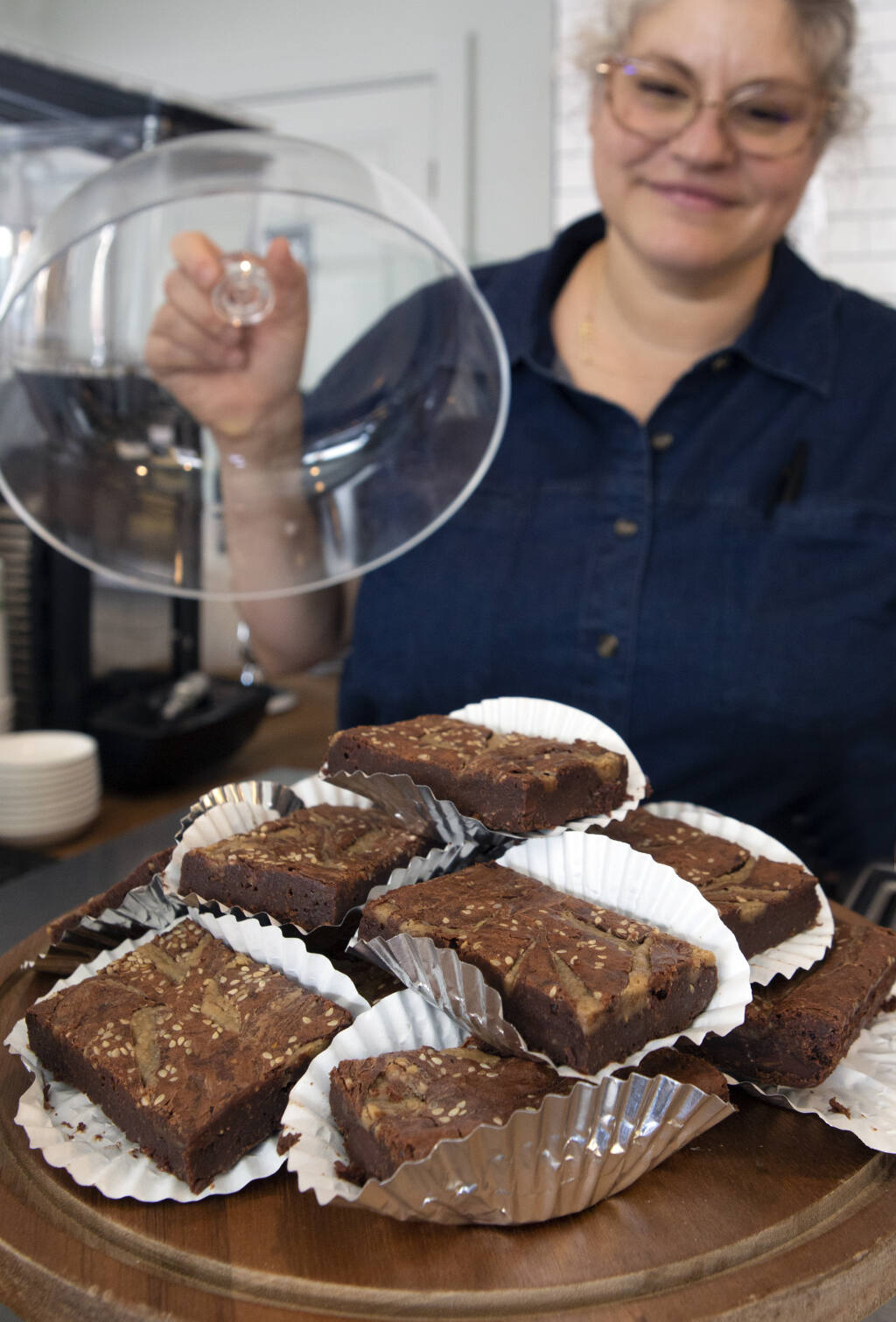 Spread Kitchen opens
Cristina Topham, drawing on her mother's Lebanese heritage cuisine, worked her everything off by renting a catering kitchen in Napa and delivering food from San Francisco throughout the North Bay. This year she took over the space Sonoma Eats vacated as her first "brick and mortar" and now has even expanded the kitchen and her to-go deli and sit-down healthy and colorful menus.