Kathleen Hill: Jacques Pêpin visit M.F.K. Fisher's Last House
According to M.F.K. Fisher's daughter Kennedy Golden, Susie Allen, Kennedy and her husband Vinnie made lunch for Jacques Pêpin's visit to his late old friend's home in Glen Ellen.
Kennedy said, "Our goal was to have something that guess who might have served. I believe we hit it out of the park. Fresh French baguettes from Les Pascals Patisserie in Glen Ellen made into Railroad Sandwiches.
Susie Allen, Last House program coordinator, "made a beautiful green salad partially from her garden, with a great vinaigrette (complimented by Chef Jacques), as well as a wonderful cheese board."
Vinnie and Kennedy made the Railroad Sandwiches, which he graciously sat upon (per M.F.K. Fisher in "With Bold Knife and Fork," and written about by Chef John Ash in the Press Democrat). The sandwich usually includes sweet butter and sliced ham, along with cheese and mayonnaise in some cases.
Fisher prescribed that someone sit on the sandwiches for an hour to warm them with their body heat, just to soften things up.
According to Kennedy, the guests included chefs Jacques Pêpin and Michael Howell of Devour. "We were a table of eight, a small private luncheon, with two wonderful toasts by chef Pêpin to M.F.K. Fisher."
Here as honoree of the Sonoma International Film Festival, Pêpin's visit to Last House and Sonoma coincided with the launch of the third annual M.F.K. Fisher Last House Writing Contest.
This year's writing contest theme is "Renewal, rebirth, reemergence and the many inspirations of life and nature in spring – new growth in all forms."
Always encouraging those who see themselves as "emerging or inspired writers, contest entries should be an original un-published essay or short story. Length should be 300 to 500 words for children and youth, and 750 words for adults. Age categories include children (6 to 12), youth 13 to 17, and adults 18 and up."
This year's contest judges include Mitchell Davis, M.F.K. Fisher's daughter Kennedy Golden, Michelle Anna Jordan, Carolynn Jung, Krishnendu Ray, Ruth Reichl, Kathleen Squires, Randall Tarpey-Schwed and Alice Waters.
Get all of the contest entry rules and forms at bit.ly/3thmjWR. Deadline for entries is May 31 at 6 p.m. Entry fees range from free for children and youth to $40 for adults, with no entry fee if you join Audubon Canyon Ranch (ACR) for $65s, which goes to ACR for restoration projects, including Last House itself. For more info on ACR and Last House check out egret.org.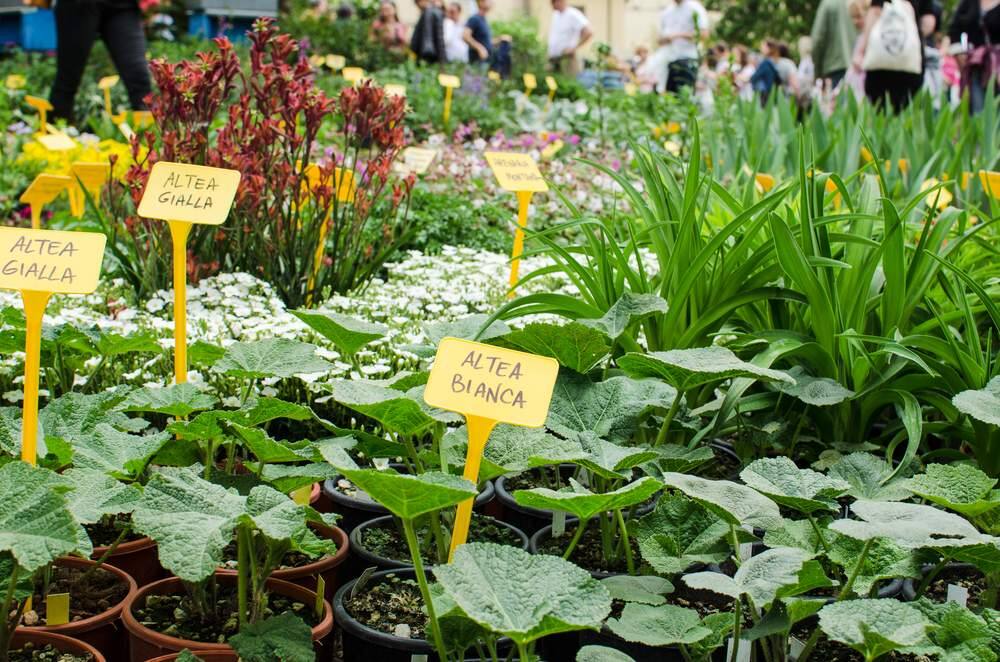 Food plant sale April 9
The Valley of the Moon Garden Club will have its annual organic vegetable plant sale tomorrow, Saturday, April 9.
Following my and others' premise that we need to learn to grow our own food, club organizers have started more than 20 varieties of heirloom and specialty tomatoes, mostly from saved seeds. They also offer peppers, eggplants, and zinnias -- all in four-inch pots.
To plant by the seasons of the moon, the Club suggests planting these baby plants between April 8 and April 16 this year.
Bring your own box or tray to carry away your "babies." $3 per plant donation to VOM Garden Club to support School Gardens and scholarships. Please bring cash in small bills.
Details: Open to VOM Garden Club members 9 to 10 a.m., public 10 a.m. to noon. 720 Fifth St. E., Sonoma. Park on Fifth Street due to lack of parking in small cul de sac.
Tailwags & Handbags luncheon April 29
Rejoice!
After two years of remote events, we are back to the lovely in-person Pets Lifeline (PLL) outdoor fundraising luncheon at Buena Vista Winery on Friday, April 29.
Mary Catherine Cutcliffe of PLL says "We love working with the girl & the fig caters, which will prepare the food while Buena Vista Winery is providing all of the wine.
The girl & the fig's menu includes a Little Gem salad with roasted baby carrots, shaved radish and Nantes vinaigrette; goat cheese gnocchi with cultivated mushrooms, English peas, and green garlic pesto or pan-seared chicken with morels, smashed peas and citrus vin blanc.
Dessert brings a chocolate caramel tart with almond praline, mint syrup and mascarpone.
If you have extra bags (not under your eyes) to donate for the auction you can take them and purses to donate at PLL "Purse Princess" Lynne Strohm on Wednesday, Thursday and Saturday from 2 to 5 p.m. at 19686 Eighth St. E., Sonoma or any other day.
Vaccinations are required for all attendees at the outdoor luncheon.
This is one of Pets Lifeline's biggest events so you can help by purchasing a ticket, donating purses or jewelry, and bidding on auction items either online starting April 15, or in person at the luncheon, which is always fun and slightly competitive.