Kathleen Hill: Congressional chocolates, Noche, mask mandate and Kevin McNeely
So much was going on in Sonoma yesterday, Thursday, Aug. 5.
There was the Valley of the Valley of the Moon Garden Club meeting, the City Party, and the Sonoma Valley Woman's Club wine tasting.
But Thursday morning brought Congressman Mike Thompson to Wine Country Chocolates' chocolate tasting room in El Paseo off First Street East.
Owner Betty Kelly made Congressman Thompson "some chocolate disks with the Democratic Party logo and a blue ribbon," hoping "he would like to use them for fundraising or other purposes." Apparently Thompson is also going to pass one of the disks on to House Speaker Nancy Pelosi.
So far Kelly has no intention of selling these from her shop, but if she does she will give equal chocolate time to Republicans.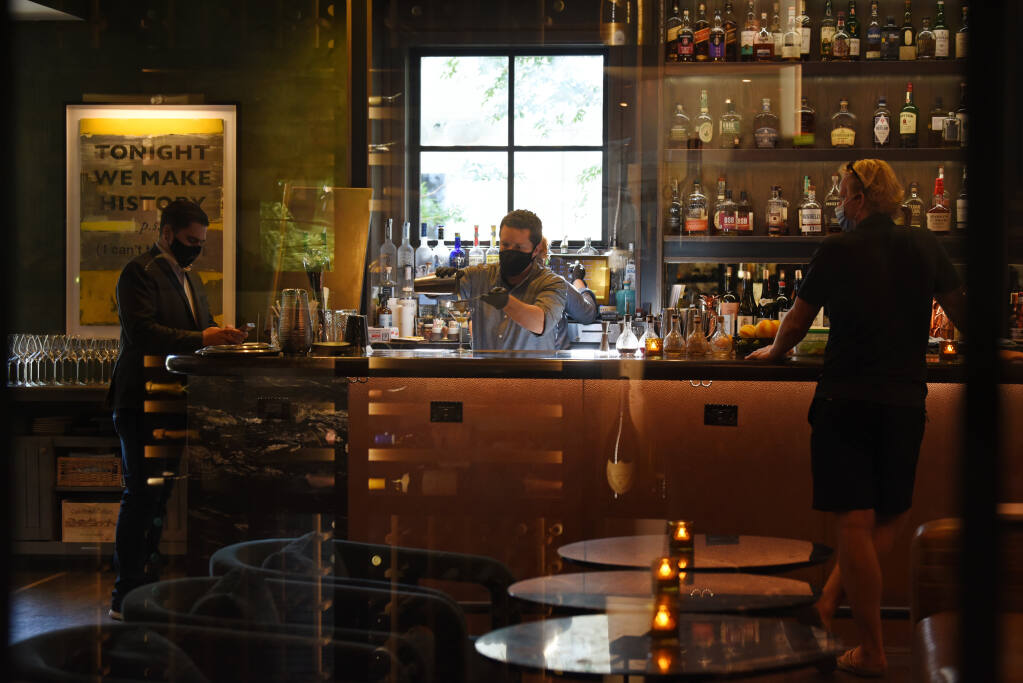 What does the new (again) mask rule mean?
If we are supposed to wear masks inside, whether vaccinated or not vaccinated, what does this really mean, say, in restaurants, tasting rooms and bars, if anything?
While restaurants are still allowed to open inside, does this mean we revert to some people putting on a mask only when they enter a restaurant?
We only have to wear masks inside, but not while eating or drinking. Some people put the masks on to enter the establishment, and as soon as they sit down with a glass of water, they remove those masks immediately.
How often do restaurants, tasting rooms and bars have employees tested for COVID-19 and what percentage have been vaccinated, both in the front of house and in the kitchen?
Fundraisers are back
It is definitely fundraising season in Sonoma during which several nonprofits are trying to make up for the funds they couldn't raise last year during the official pandemic.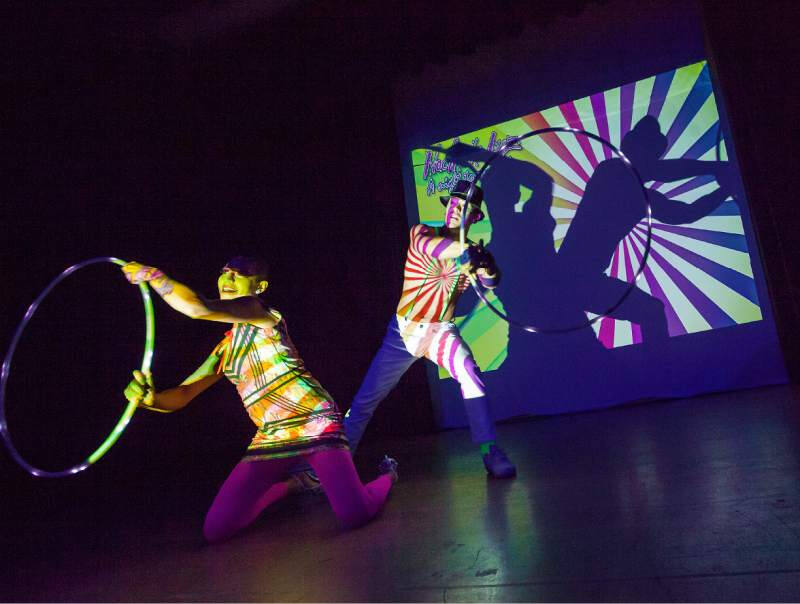 Noche in the Summer of Love
La Luz and Marcello Defreitas have done it again. And it is bound to continue to be "the party of the year," at least among fundraisers.
For several years and throughout his presidency of the La Luz board of directors, Defreitas has created spectacular events and this one will uphold his reputation.
This year's invite reads: "Tune in, get groovy, take a trip to a human Be-In. Join the revolution with compassion, awareness and love. Be sure to wear flowers in your hair. Peace." For those who don't know or remember what the "peace" reference was about, it was about getting the U.S. military out of Vietnam. Wear your bell bottoms (if they still fit your bottom), love beads, tie-dye, and go as "1967 Bohemian," which just seemed rather normal at the time.
Noche in the Summer of Love on Saturday, Aug. 7, will have a sub-theme of "Let the Sun Shine In," the most memorable song from "Hair," one of the first rock musicals of the 1960s. Either experience for the first time or relive all the upbest "Age of Aquarius" music of Jefferson Airplane, Janis Joplin and Jimmy Hendrix, all in the after dinner show put on by Gregangelo Velocity Arts & Entertainment.
To be held and staged at an appropriate outdoor location in Sonoma Valley with vaccinations required, the event will begin with Elaine Bell's hors d'oeuvres of English cucumber rounds, cherry tomato bruschetta, mini shrimp cocktails, pigs in a blanket and mini crab cakes.
At the same time there will be a Summer of Love Grazing Station with 1967 décor and classic spinach dip, cocktail Swedish meatballs and retro-deviled eggs with stuffed seafood salad and smoked sturgeon.
Meanwhile, guests will find their tables full of mini stuffed potato skins with Vella cheddar, crispy prosciutto and scallions, a garlic herb cheese log with Laura Chanel goat cheese, crusty baguettes with sweet butter and mixed spiced nuts.
Once guests are seated, they will be served several dishes "family-style," which means platters or bowls of food that are passed around a table.
Those will include braised short ribs with cabernet and cocoa nibs, petrale sole meunière with brown butter caper sauce, summer ratatouille ravioli, roasted mixed potatoes with garlic and thyme, and whole roasted rainbow carrots.
The finale will include a "parade of desserts" to include dark chocolate cupcakes with fun '60s and '70s decorations. $350.
Sonoma Community Center honors Kevin McNeely
Sonoma Community Center's annual Muse event is a very big deal in Sonoma's cultural history, and it is a true honor for someone to be named the Muse, dead or alive. And we have had both.