Brian Posehn's in a metal mood
Sonoma County high schools have graduated some successful actors over the years. Petaluma High School boasts that Winona Ryder and Lloyd Bridges are alumnus. Early '60s TV show "Room 222"'s Karen Valentine attended Analy High.
Sonoma Valley High School has Brian Posehn.
Posehn (Po-sane) is a well-known and widely recognized actor, comedy writer, stand-up comedian, and heavy-metal band leader. He has a new album, full of his sardonic wit, and a single/video to accompany it called "New Music Sucks." The busy man was generous with his time and easy with his laugh when he was reached by phone last weekend in his home in the Los Angeles area. He spoke of his career, growing up in Sonoma Valley, and these crazy COVID times.
The ex-Dragon, a member of the class of 1984, was a normal kid who operated largely under the radar until he hit Los Angeles in 1994. He migrated there with dreams of becoming a writer for TV and to perform stand-up comedy.
Almost upon arriving, Posehn was told there was a part in an upcoming movie that would be great for him. He auditioned and got the part. "My first audition, the first thing I'd ever auditioned for, I got. It was an episode of 'Empty Nest.' I thought, 'Yeah, this is easy.'"
He has lived in L.A. ever since and his career includes roles in more than 30 movies and over 75 TV shows. He has also voiced five video games. As a band leader, Posehn has released two albums with his heavy metal band, "Grandpa Metal."
Posehn's early love of music landed him jobs as a high school kid in Sonoma working at the Rainbow Records and subsequently Tower Records in Maxwell Village. He later moved over to sell records, cassettes, and the then-new format of compact discs to music lovers at Record Depot, now the site of Redwood Credit Union.
While working in those stores, jobs he calls "cool kid jobs," Posehn dove deeper into his love for heavy metal music. His mother was not at all pleased with his frequent trips to San Francisco to see heavy metal bands perform at the defunct nightclubs the Stone, the Keystone Corner, and Mabuhay Gardens.
"We went to a metal show at Mabuhay once. Next thing I knew I had a guy wearing a spiked wrist band landed on my head. My head hurt, as it would." Posehn went on, with a chuckle, "Then I went home to Glen Ellen, like everything was OK. Got up the next morning, and my mom freaks out because my entire head was matted with blood. I had no idea the wristband had done as much damage as it had to the top on my head." Good times!
Posehn, now 54, attended Dunbar School, Altimira Middle School and SVHS. "I was raised by a single mom, so I had a small audience at the dinner table. It took a while before kids knew I was funny. I was a geek. I got picked on at Dunbar. Altimira and the high school were not much more fun. But, by my junior and senior year I had turned it around and people knew that I was funny."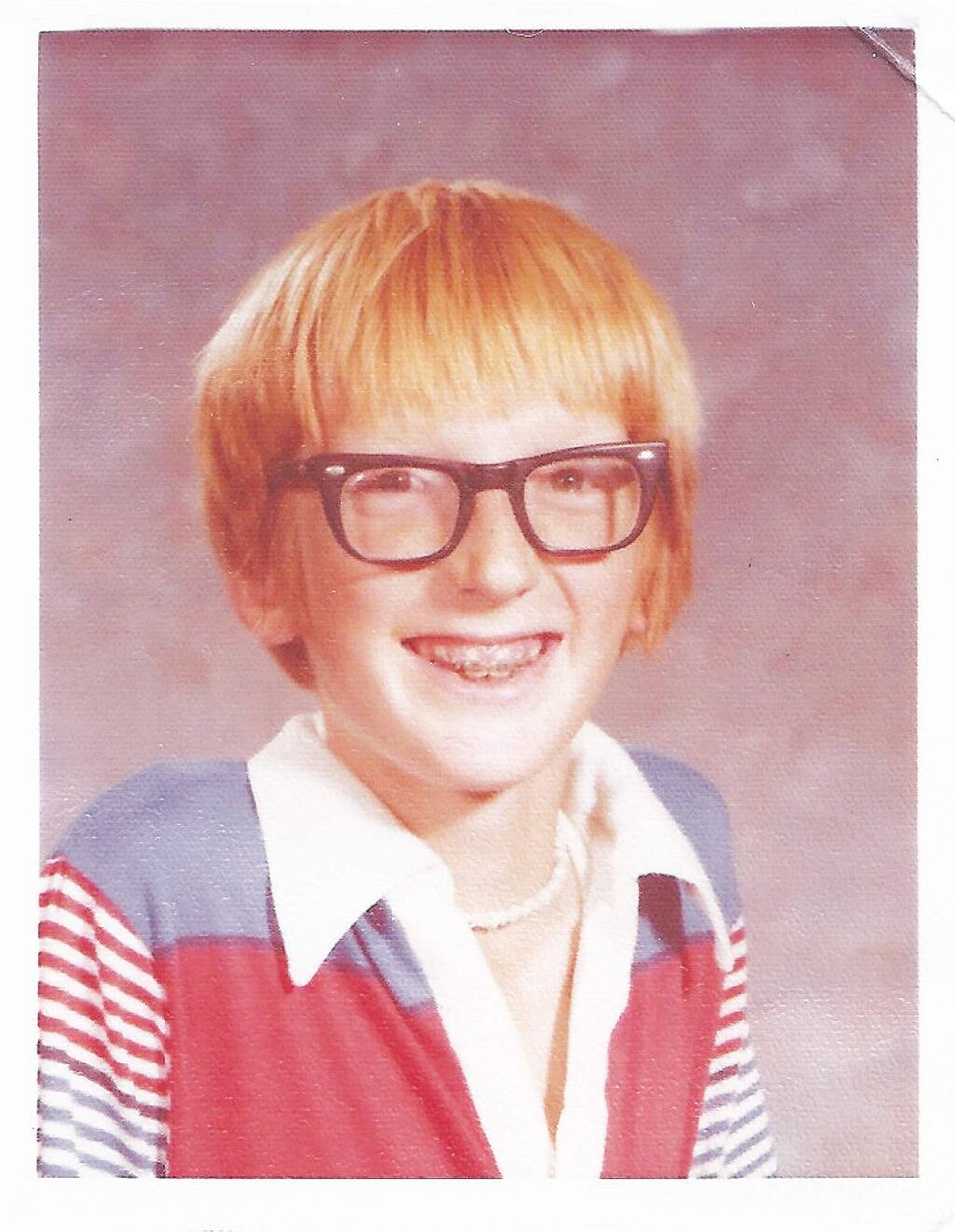 The principal of Sonoma Valley High School during Posehn's tenure was Bob Kruljac. The retired administrator described Posehn as "a fantastic kid, quite a character. We inducted him into the Hall of Fame in 2017."
The SVHS Hall of Fame was begun as a place to enshrine the school's outstanding athletes. But Kruljac, ever eager to toot SVHS's horn, realized that there were many alums who had made considerable contributions to society after graduating, and a "Outstanding Performance After High School" category was added. Posehn was one of the first so honored.
Despite being a self-described geek, the mischievous young Posehn still was determined to make his mark. One incident that Posehn recalls that involved his love of metal unfolded during his shift at the PA at the high school. Selected students were given the electronic soapbox to make the daily announcements for all to hear. They then were allowed to play some tunes of their choice for the student body.
Posehn thought he might try his luck with a Van Halen song, one that contained a not-so-subtle F-Bomb. "I was aware that there was an f-bomb and I played the song anyway, thinking there was no way a teacher would hear." Posehn recalls that Principal Kruljac stormed up the stairs, told him to take that song off, and 'don't do that again'."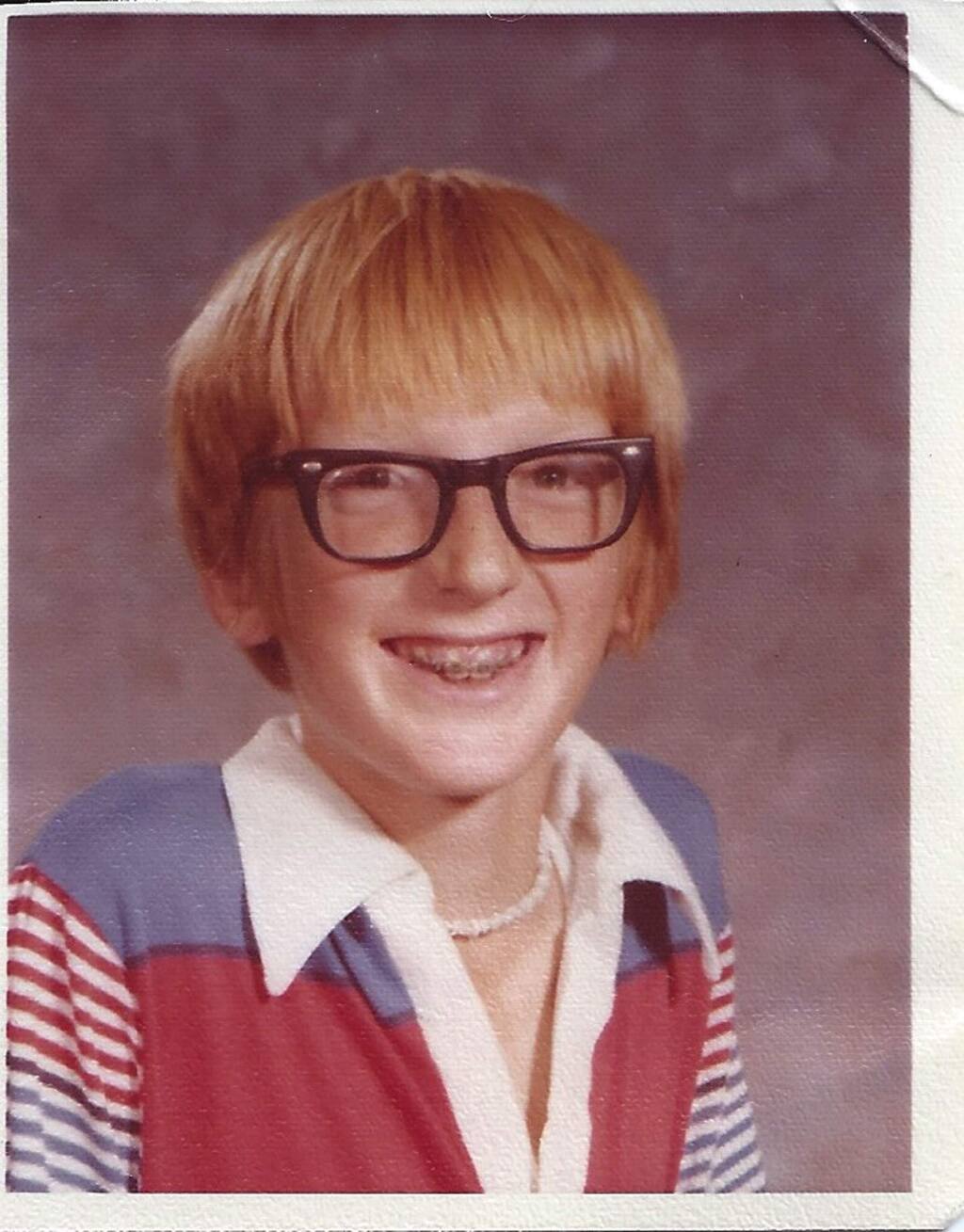 Upon graduation, he stood 5 feet 10 inches. While a student at Santa Rosa Junior College the next year, Posehn added eight full inches to his height. "I had brutal growing pains. My bones were actually stretching in the middle of the night like I was in a horror movie, like 'American Werewolf in London' or something," Posehn said.