Blue notes: Sonoma singer/songwriter finds muse in breakup
When heartbreak elbows its way in at the end of an affair, most people take to their beds for an afternoon. But Aurore Sibley isn't most people, and when heartbreak came for her in COVID's hip pocket, instead of taking a beat, she got busy.
On March 1, Sibley was a gainfully employed woman in a committed relationship. By March 31, she was neither. Worse, her partner's exit was followed by complete radio silence; he simply disappeared, like mist. Sibley was left to navigate her feelings alone, and turned—as she always has—to her piano. She began writing songs to make sense of things, and by month's end, she'd finished 10. "Book of Song," released on streaming platforms on July 24, is Sibley's pantheon to pain and resilience.
"In the months of March and April I was out of work, and had this surfeit of time after years of having none," said Sibley, 43, who grew up in Sonoma and now lives in Santa Cruz.
She decided to rebrand her change of circumstance as an advantage, and during the month of March, with stage one of the quarantine in full effect, Sibley hunkered down to write some lyrics, trusting the melodies to follow. "I was going through my grief process over the end of the relationship, and that heartbreak was a good place to start," Sibley said. "It's kind of how I found closure."
Using piano, guitar and mandolin for instrumentation, Sibley plugged a microphone into her laptop and used GarageBand to engineer the songs. "I recorded and mastered all the tracks myself. That was part of the excitement for me," Sibley said. "I didn't use any prerecorded loops. It's all me."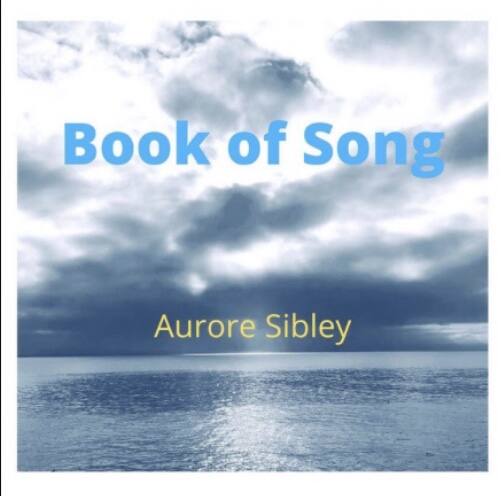 The 10 tracks on "Book of Song" could be categorized as indie folk, but jazz chords and blues progressions infuse the music, too. On "Blues in the Key of Heartbreak," a Hammond-like organ reverberates underneath Sibley's silky soprano while she "sings this lonesome song." On "Switch," Sibley sings harmony against her own melody and muses "Do you remember the color of my eyes?"
The songs are wounded and raw, almost anguished in places. They tell Sibley's story, and perhaps others', too. Who hasn't suffered a loss in love? Who doesn't understand that kind of longing? The album is a kind of artifact for Sibley, a snapshot of a very tough moment in time.
But in the five months since she wrote "Book of Song," a lot has changed for Aurore Sibley, too. "My perspective has shifted," she said.
Credit that shift to Sibley's habit of self-determination. She's the kind of person who sets goal and meets them. Last year, she finished a draft of her first novel, and she's published several stories in literary magazines.
As a working single mother, where does she find time? How does a modern woman make time for creativity? "I don't watch TV," Silbey said, before amending the statement. "The only thing I watch is Masterpiece," she said.
Sibley attended Altamira Middle School and graduated from Sonoma Valley High in 1994, but is raising her two children in Santa Cruz. She's been through her paces and had friends in low places, but the throughline of Sibley's life has always been music. She understands how fundamental it is to her purpose now. "I feel happier and healthier when music is in my life. It's so nourishing. It keeps me going," she said.
For Sibley, the pandemic was the cosmic shove she needed to get moving. "There have been blessings mixed in, definitely some gifts," she said. "I never had the confidence to just do it all myself, and with the end of the relationship I realized I have to do this or it will never get done. That's where the fire came from."
For anyone who hasn't yet found a trigger for their own pandemic epiphany, Sibley acknowledges that its pursuit is a process. The muse can be fickle and life is long. "Things come together when they're ready to come together," Sibley said.
Contact Kate at kate.williams@sonomanews.com.