New photography studio and gallery opens in Sonoma
A new photography gallery and studio has opened in downtown Sonoma. The space functions as a gallery for Jason Tinacci's wine country photographs as well as a studio where he works with clients crafting photos for advertising and marketing campaigns.
"Visitors will get a glimpse of my natural habitat as a professional commercial photographer and maybe catch me at work," he said. "At the very least they will see my equipment and sets that may be setup for shoots."
Tinacci formerly worked out of a warehouse on Eighth Street East but his previous studio wasn't open to the public – it was used primarily for product photo shoots and client meetings.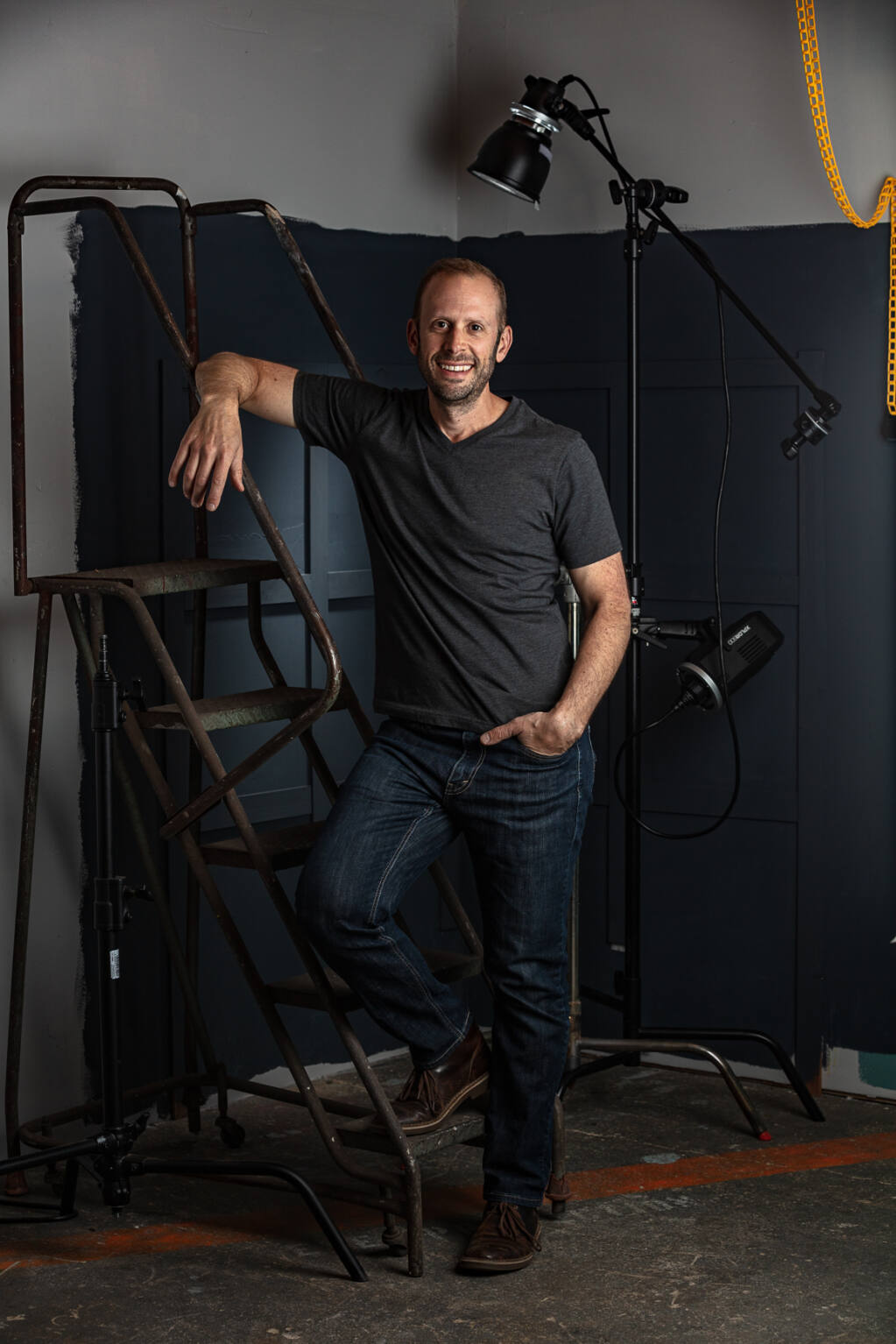 Tinacci is originally from Brooklyn, New York and moved to Sonoma in 2002. He studied fine art and photography at St. John's University and the International Center of Photography in New York City.
"After graduating, I did the starving artist thing for a hot second but ended up selling out for a bit getting into web development and IT management during the first dot com boom," he said. "When the bubble burst and I was laid off I decided to drive across country to 'find my home.' I visited two friends who lived here - and fell in love with this little town."
Tinacci will celebrate 20 years in Sonoma next year and he now lives downtown with his wife Kimberley and their rescue pup, Luna.
The new gallery - located down the short alley across from the Highwayman Wine tasting barn - is filled with wine country images that fall outside of the norm.
"I tried to pick unique images that highlight things like a nontraditional technique, out-of-the-way locations, aerial photography and other thematic groupings," said Tinacci. "Since the space is relatively small, I plan to rotate out some of the photos to show work I've created while traveling - whether stateside or internationally.
Tinacci's commercial photography clients range from mom and pop operations to large corporate brands.
"I create image libraries that include lifestyle photos, portraiture, bottle shots, beautiful landscapes, drone aerial photos and videos as well," he said. Among his local clients are Pangloss Cellars, Three Sticks, Stone Edge Farm, Auteur and Obsidian Wine Co., among others. Some non-wine clients include healthcare organizations like Collabria Care and Adventist Health, for whom he creates photo essays and portraits of patients and providers.
Jason Tinacci Photography is open from 11 a.m. to 5 p.m. from Thursday through Sunday, and by appointment outside of those hours, at 536 Broadway. tinacciphoto.com.